Senate Bill S4939
2023-2024 Legislative Session
Sponsored By
---

Introduced

In Committee Assembly

In Committee Senate

On Floor Calendar Assembly

On Floor Calendar Senate

Passed Assembly

Passed Senate

Delivered to Governor

Signed By Governor
co-Sponsors
(D, WF) 47th Senate District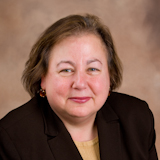 (D, WF) 28th Senate District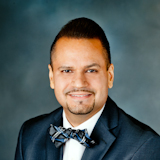 (D, WF) 29th Senate District
2023-S4939 (ACTIVE) - Details
See Assembly Version of this Bill:

Current Committee:

Law Section:

Environmental Conservation Law

Laws Affected:

Add Art 27 Title 16 §§27-1601 - 27-1617, En Con L

Versions Introduced in 2023-2024 Legislative Session:
2023-S4939 (ACTIVE) - Sponsor Memo

                                 
BILL NUMBER: S4939

SPONSOR: PARKER
 
TITLE OF BILL:

An act to amend the environmental conservation law, in relation to
establishing a product stewardship program for primary batteries

 
PURPOSE:

The purpose of this bill is to establish a battery recycling program for
consumers.

 
SUMMARY OF PROVISIONS:

Section 1: Article 27 of the environmental conservation law is amended
by adding a new title 16.

Section 2: The department of environmental conservation shall work with
primary battery manufacturers to explore ways to develop labeling high-
lighting the existence of battery recycling programs.

              
2023-S4939 (ACTIVE) - Bill Text download pdf

                             
                     S T A T E   O F   N E W   Y O R K
 ________________________________________________________________________
 
                                   4939
 
                        2023-2024 Regular Sessions
 
                             I N  S E N A T E
 
                             February 17, 2023
                                ___________
 
 Introduced  by  Sens.  PARKER,  HOYLMAN-SIGAL,  KRUEGER, SERRANO -- read
   twice and ordered printed, and when printed to  be  committed  to  the
   Committee on Environmental Conservation
 
 AN  ACT  to  amend  the  environmental  conservation law, in relation to
   establishing a product stewardship program for primary batteries

   THE PEOPLE OF THE STATE OF NEW YORK, REPRESENTED IN SENATE AND  ASSEM-
 BLY, DO ENACT AS FOLLOWS:
 
   Section 1. Article 27 of the environmental conservation law is amended
 by adding a new title 16 to read as follows:
                                 TITLE 16
                            PRODUCT STEWARDSHIP
                           FOR PRIMARY BATTERIES
 SECTION 27-1601. DEFINITIONS.
         27-1603. PRIMARY BATTERY REGISTRATION.
         27-1605. PRIMARY BATTERY STEWARDSHIP PLAN.
         27-1607. ANNUAL REPORT; PLAN AUDIT.
         27-1609. AGENCY RESPONSIBILITIES.
         27-1611. RETAILER OBLIGATIONS.
         27-1613. ADMINISTRATIVE FEE.
         27-1615. PENALTIES.
         27-1617. RULEMAKING; PROCEDURE.
 § 27-1601. DEFINITIONS.
   WHEN USED IN THIS TITLE:
   1. "DEPARTMENT" MEANS THE DEPARTMENT OF ENVIRONMENTAL CONSERVATION.
   2.  "BRAND" MEANS A NAME, SYMBOL, WORD, OR TRACEABLE MARK THAT IDENTI-
 FIES  A  PRIMARY BATTERY AND ATTRIBUTES THE PRIMARY BATTERY TO THE OWNER
 OR LICENSEE OF THE BRAND AS THE PRODUCER.
   3. "COLLECTION RATE" MEANS A PERCENTAGE BY WEIGHT THAT  EACH  PRODUCER
 OR  PRODUCERS COLLECTS BY AN ESTABLISHED DATE. THE COLLECTION RATE SHALL
 BE CALCULATED BY WEIGHT BASED ON THE  PERCENTAGE  OF  PRIMARY  BATTERIES
 THAT  ARE  COLLECTED  DURING A CALENDAR YEAR, AS COMPARED TO THE AVERAGE
 
  EXPLANATION--Matter in ITALICS (underscored) is new; matter in brackets
                       [ ] is old law to be omitted.
                                                            LBD06378-01-3
              
Comments
Open Legislation is a forum for New York State legislation. All comments are subject to review and community moderation is encouraged.
Comments deemed off-topic, commercial, campaign-related, self-promotional; or that contain profanity, hate or toxic speech; or that link to sites outside of the nysenate.gov domain are not permitted, and will not be published. Attempts to intimidate and silence contributors or deliberately deceive the public, including excessive or extraneous posting/posts, or coordinated activity, are prohibited and may result in the temporary or permanent banning of the user. Comment moderation is generally performed Monday through Friday. By contributing or voting you agree to the Terms of Participation and verify you are over 13.
Create an account. An account allows you to sign petitions with a single click, officially support or oppose key legislation, and follow issues, committees, and bills that matter to you. When you create an account, you agree to this platform's terms of participation.