Senate Bill S5785
2023-2024 Legislative Session
Sponsored By
---

Introduced

In Committee Assembly

In Committee Senate

On Floor Calendar Assembly

On Floor Calendar Senate

Passed Assembly

Passed Senate

Delivered to Governor

Signed By Governor
co-Sponsors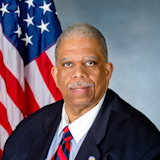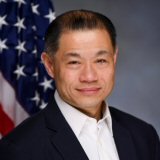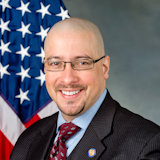 (D, WF) 33rd Senate District
2023-S5785 (ACTIVE) - Details
See Assembly Version of this Bill:

Current Committee:

Law Section:

Civil Service Law

Laws Affected:

Amd §§200, 201, 207, 209, 210 & 211, Civ Serv L

Versions Introduced in 2023-2024 Legislative Session:
2023-S5785 (ACTIVE) - Sponsor Memo

                                 
BILL NUMBER: S5785

SPONSOR: RAMOS
 
TITLE OF BILL:

An act to amend the civil service law, in relation to unlawful strikes
by public employees

 
PURPOSE:

To amend the Taylor law in regards to unlawful strike

 
SUMMARY OF PROVISIONS:

Section 1. Amends the statement of policy, section 200 of civil service
law

Section 2. Amends section 201 of civil service law to include the tern)
unlawful strike

Section 3. Amends section 207 of civil service law to include the term
unlawful strike
              
2023-S5785 (ACTIVE) - Bill Text download pdf

                             
                     S T A T E   O F   N E W   Y O R K
 ________________________________________________________________________
 
                                   5785
 
                        2023-2024 Regular Sessions
 
                             I N  S E N A T E
 
                              March 16, 2023
                                ___________
 
 Introduced  by  Sen.  RAMOS  -- read twice and ordered printed, and when
   printed to be committed to the Committee on Civil Service and Pensions
 
 AN ACT to amend the civil service law, in relation to  unlawful  strikes
   by public employees
 
   THE  PEOPLE OF THE STATE OF NEW YORK, REPRESENTED IN SENATE AND ASSEM-
 BLY, DO ENACT AS FOLLOWS:
 
   Section 1. Section 200 of the civil service law, as amended by chapter
 24 of the laws of 1969, is amended to read as follows:
   § 200. Statement of policy. The legislature of the state of  New  York
 declares  that  it  is the public policy of the state and the purpose of
 this act to promote harmonious  and  cooperative  relationships  between
 government  and its employees and to protect the public by assuring[, at
 all times,] the orderly and uninterrupted operations  and  functions  of
 government.    These  policies  are  best effectuated by (a) granting to
 public employees the  right  of  organization  and  representation,  (b)
 requiring  the state, local governments and other political subdivisions
 to negotiate with, and  enter  into  written  agreements  with  employee
 organizations representing public employees which have been certified or
 recognized,  (c)  encouraging  such  public  employers and such employee
 organizations to agree  upon  procedures  for  resolving  disputes,  (d)
 creating  a  public  employment  relations  board to assist in resolving
 disputes between public employees and public employers, and (e) continu-
 ing the prohibition against UNLAWFUL strikes  by  public  employees  and
 providing remedies for violations of such prohibition.
   §  2.  Section 201 of the civil service law is amended by adding a new
 subdivision 9-a to read as follows:
   9-A. THE TERM "UNLAWFUL STRIKE" MEANS ANY  STRIKE  NOT  AUTHORIZED  BY
 SUBDIVISION FIVE OF SECTION TWO HUNDRED NINE OF THIS ARTICLE.
   §  3.  Subdivision 3 of section 207 of the civil service law, as added
 by chapter 392 of the laws of 1967, is amended to read as follows:
 
  EXPLANATION--Matter in ITALICS (underscored) is new; matter in brackets
                       [ ] is old law to be omitted.
                                                            LBD10090-01-3
 S. 5785                             2
              
Comments
Open Legislation is a forum for New York State legislation. All comments are subject to review and community moderation is encouraged.
Comments deemed off-topic, commercial, campaign-related, self-promotional; or that contain profanity, hate or toxic speech; or that link to sites outside of the nysenate.gov domain are not permitted, and will not be published. Attempts to intimidate and silence contributors or deliberately deceive the public, including excessive or extraneous posting/posts, or coordinated activity, are prohibited and may result in the temporary or permanent banning of the user. Comment moderation is generally performed Monday through Friday. By contributing or voting you agree to the Terms of Participation and verify you are over 13.
Create an account. An account allows you to sign petitions with a single click, officially support or oppose key legislation, and follow issues, committees, and bills that matter to you. When you create an account, you agree to this platform's terms of participation.