Senator, Former Westbury Mayor Attend Annual Dell'Assunta Feast in Westbury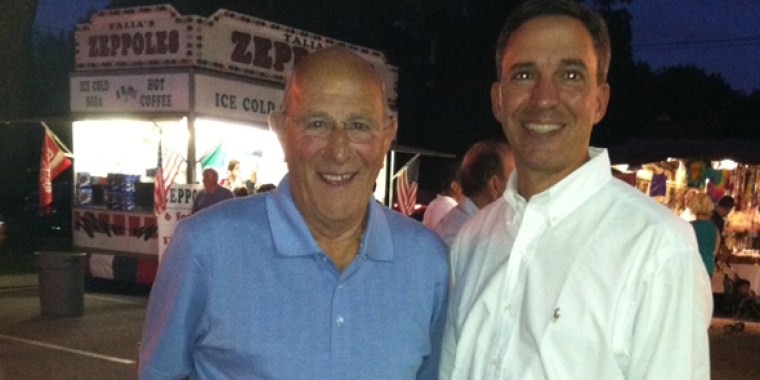 The Maria SS. Dell'Assunta Society of Westbury held its 102nd annual Feast of the Assumption from August 15 to 19. Senator Jack M. Martins attended the feast, which featured music, entertainment, rides, games, vendors and a wide variety of delicious food. While at the feast, Senator Martins met up with his good friend, former Westbury Village Mayor Ernie Strada, who served as mayor for 28 years.
"The Dell'Assunta Society once again did an outstanding job. The Feast of the Assumption was a big success. It was great to see Mayor Strada. Westbury is blessed to have had an outstanding mayor in Ernie and now Mayor Peter Cavallaro, who is doing an exceptional job and is a tremendous advocate for his community," said Senator Martins.