Senator Martins Attends Groundbreaking for New Fire Station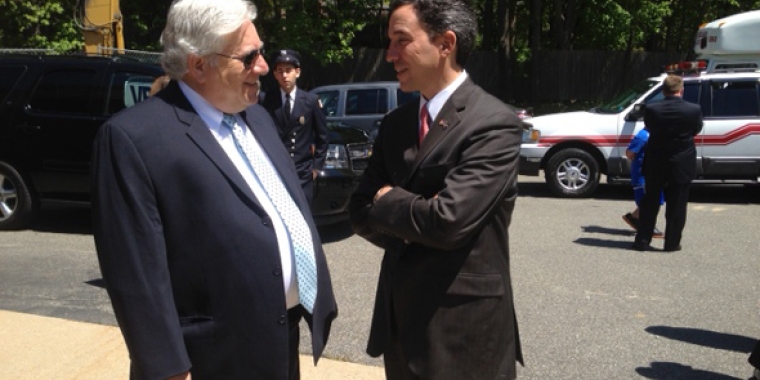 Senator Jack M. Martins was honored to attend the groundbreaking for the new fire station or the Roslyn Highlands Fire Department in East Hills.
"The Roslyn Highlands Fire Department has a rich history of providing valuable fire services for the communities it serves. This will enhance the volunteers' ability to provide service when they respond to calls from residents. I want to commend Chief Robert Duchnowski, 1st Deputy Chief Adam Boll and 2nd Deputy Chief Michael Gannon and all the members of the department for their service," Senator Martins said.