Senator Martins Facilitates Meeting With State DOT, Villages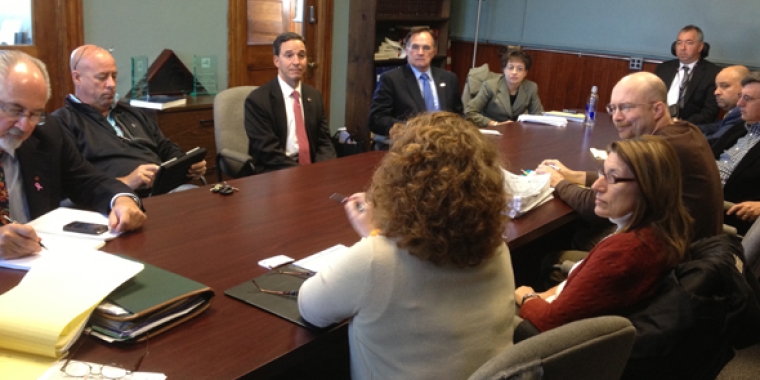 The project to repave Jericho Turnpike is underway and, in an effort to make sure the communities are well informed, Senator Jack M. Martins facilitated a meeting between representatives from the New York State Department of Transportation and the officials from the Villages of New Hyde Park, Floral Park and Bellerose. The project involves the repavement of Jericho Turnpike, which is a state road that hasn't been repaved in quite some time. While workers will strive to impact communities as little as possible, Senator Martins wanted to ensure that the villages would be kept informed concerning the project and its progress.
Senator Martins had also facilitated a meeting some time ago with the Villages of Mineola and Westbury.