Senator Martins Visits Hicksville PAL Summer Camp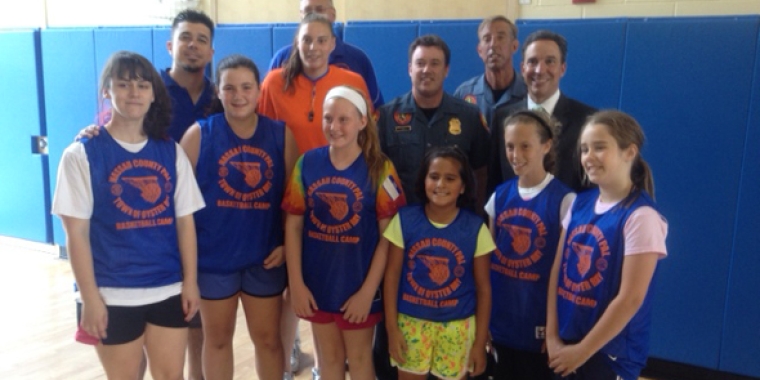 Senator Jack M. Martins visited the Hicksville PAL summer camp where he met with the members of the girls basketball camp. The Hicksville unit of the Police Athletic League offers baseball, basketball, horseback riding, judo, karate, lacrosse, softball and wrestling for various ages.
Children learn values such as teamwork and sportsmanship as they participate in healthy and productive activities. "The PAL teaches children that winning isn't about the numbers on the scoreboard, it's about making friends and learning to how to play your best and respect your teammates and opponents. I commend their efforts. It's a great way for kids to spend their summer," said Senator Martins.