Guggenheim Elementary School Welcomes Senator Martins as Guest Reader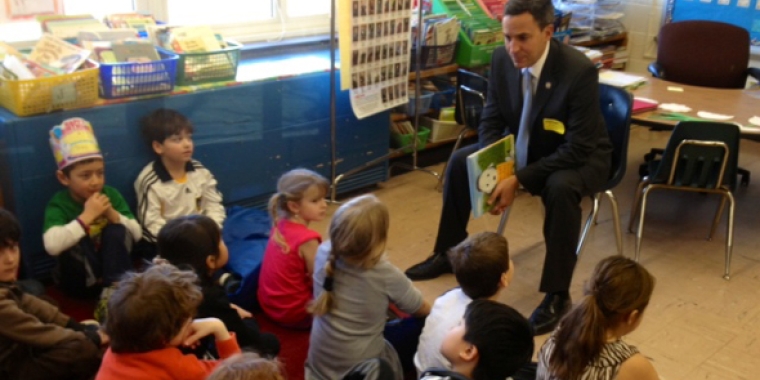 The Guggenheim Elementary School in Port Washington welcomed Senator Jack M. Martins as a guest reader. The Senator spend a Friday morning after a hectic week in Albany, reading with the students in Mrs. Pheifer's kindergarten class. Senator Martins read "Rocket Writes a Story" with the students.
Senator Martins commented on what a terrific school Guggenheim is and how is looking forward to seeing the students again as they progress through their education in the Port Washington School District, one of the best on Long Island.