SENATOR MARTINS ATTENDS BASKETBALL AWARDS CEREMONY AT HENRY VISCARDI SCHOOL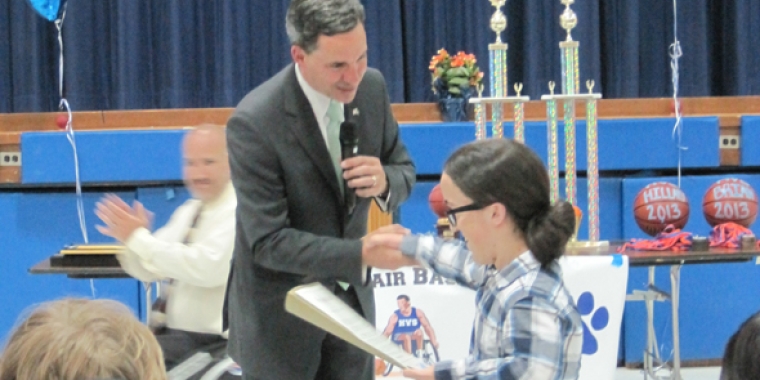 New York State Senator Jack M. Martins recently attended the awards ceremony for the Henry Viscardi School Basketball Team. Senator Martins was extremely proud to be given the opportunity to recognize the oustanding accomplishments of the members of the team as well as their coach, Joe Slaninka.
Three years ago, Senator Martins invited the team to participate in his annual 3-on-3 tournament that takes place at the Dutch Braodway School in Elmont. This year will be no exception. The Viscardi team will be ready to go on July 13 when the 10th annual tournament takes place. It has become a midsummer tradition and Senator Martins is honored that the students, staff and parents of the Henry Viscardi School family participate.