SENATOR MARTINS ATTENDS GYO REGISTRATION-SCHOOL SUPPLY DRIVE GIVE-AWAY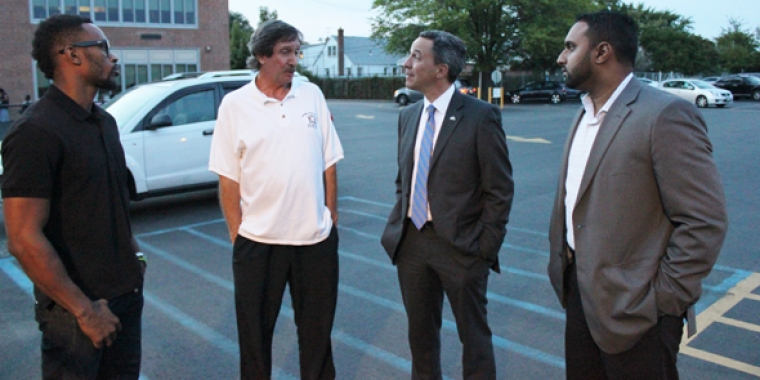 Senator Jack M. Martins gathered with Gateway Youth Outreach (GYO) Director Pat Boyle, Bernard Keppel of the Elmont West Club and Rev. Cecil Matthew of First Church of God for the GYO Registration-School Supply Drive Give-away.
The registration school supply give away was a huge success. Senator Martins teamed with First Church of God, ZONTA, Catholic Charities and Zeta Sorority in the give-away program. The program benefited the Dutch Broadway, Clara Carlson, Covert Avenue and Gotham Avenue Schools.