SENATOR MARTINS ATTENDS RIBBON CUTTING CEREMONY FOR NEW HOFSTRA MEDICAL SCHOOL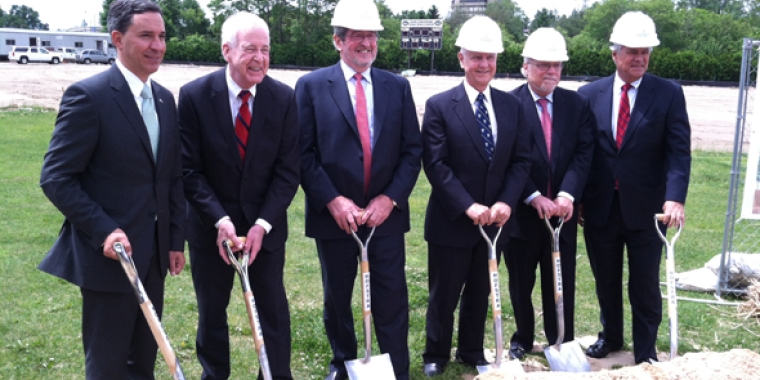 New York State Senator Jack M. Martins, the newest member of the Senate Standing Committee on Heath. attended the ribbon cutting ceremomy for the new Hofstra North Shore-LIJ School of Medicine. 
The ribbon cutting ceremony signified that ground was broken on a new, 65,000-square-foot expansion that will more than double the size of the school just two years after enrolling its first students. The new facility comes at a critical time since future doctors are needed to accomodate the fact that more people will be insured in the new to come. 
The Hofstra School of Medicine opened in 2008, becoming the first new medical school in the New York metropolitan area in more than 35 years. It has grown from 40 students to 180, and this year received 5,500 applicants for just 80 spots. The  Hofstra North Shore-LIJ School of Medicine has grown into one of the top medical schools in the state.
The new facility is being built on the grounds of the former practice field for the New York Jets. Senator Martins joined with Hofstra President Stuart Rabinowitz, School of Medicine Dean Dr. Lawrence Smith, North Shore-LIJ President and CEO Michael Dowling and Senators Dean Skelos and Kemp Hannon along with Hempstead Town Supervisor Kate Murray and Town Councilwoman Dorothy Goosby.