SENATOR MARTINS ATTENDS WESTBURY FAIR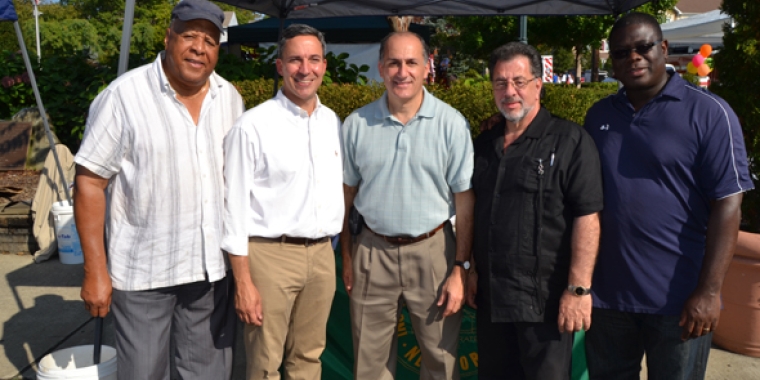 Senator Jack M. Martins had a great time at the Westbury Fair on Saturday. There are great things happening in Westbury. Most recently, the theater, named "The Space" at Westbury, opened at 250 Post Avenue and is a major step in the revitalization of the downtown area. Mayor Peter Cavallaro, Deputy Mayor Joan Boes and the board of trustees are doing an outstanding job.
Pictured are Mayor Cavallaro and Village Trustees Bill Wise, Steve Corte and Beaumont Jefferson.