SENATOR MARTINS HOLDS KID PIX PROGRAM AT WESTBURY LIBRARY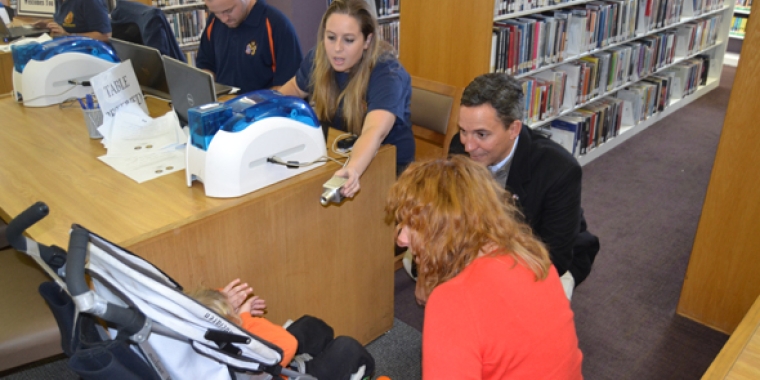 Senator Jack M. Martins brought the successful Kid Pix program to the Westbury Library in coordinattion with Nassau County. The program allows parents to bring their children to receive a free identification card. The program has been extremely popular among parents and the kids are always happy to receive their i.d.'s. 
Senator Martins thanks the Westbury Library for hosting.