SENATOR MARTINS HONORED BY COPAY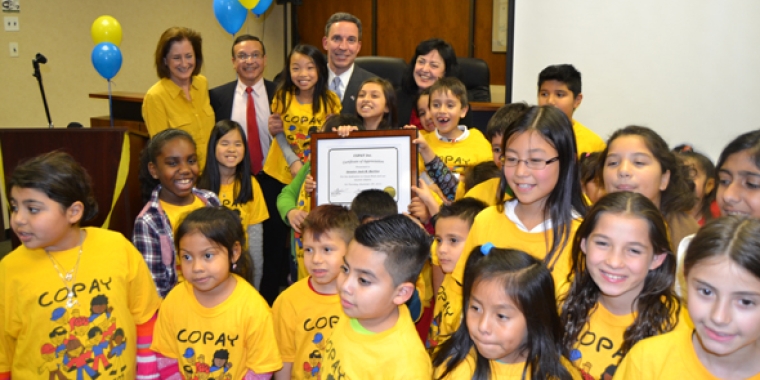 Senator Jack M. Martins recently attended the COPAY "Kids Helping Kids" holiday event, held at the Village of Great Neck Plaza. The Senator was honored and humbled to have received a Certificate of Appreciation from COPAY.
Community Organization for Parents and Youth (COPAY), located in Great Neck, is a wonderful organization that provides many valuable program to assist families. For more information on the programs COPAY offers, visit their website at www.copayofgreatneck.org. The phone number is (516) 466-2509.