SENATOR MARTINS JOINS WILLISTON PARK COMMUNITY IN REMEMBERING BUD HALLER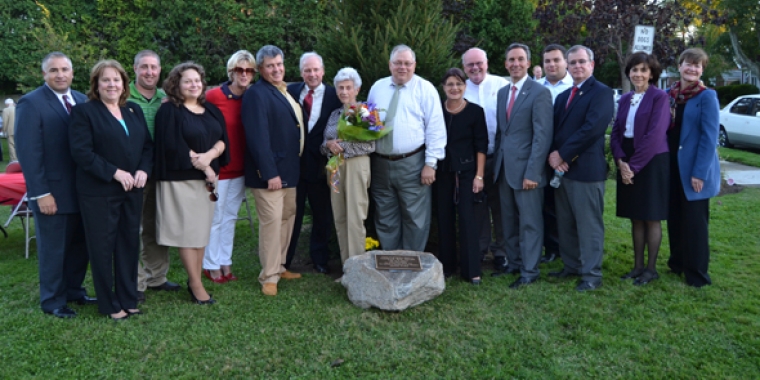 Senator Jack M. Martins joined with the Williston Park community in celebrating the life of Nicholas "Bud Haller" at a dedication ceremony at the Williston Park Gazebo.
Bud Haller served the community is so many different ways. He was a trustee and deputy mayor for the Village of Williston Park. He was a life member of the Knights of Columbus, Corpus Christi Council, past president of the Williston Park Rotary and past vice president of The Chamber of Commerce of the Willistons, a longtime member American Legion Williston Post 144 and a trustee of the Williston Park Library.
This wonderful community member, husband and father will never be forgotten. Thoughts and prayers are with his family and many friends.