Senator Martins Participates in Community Readers Program at South Salem School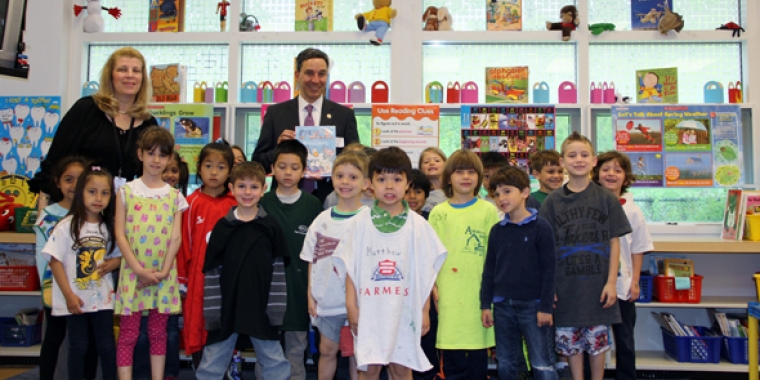 State Senator Jack M. Martins made a special guest appearance at the South Salem Elementary School in Port Washington on an early Friday morning to read with the students. Senator Martins read "Duck For President" by Doreen Cronin as part of the communtiy readers program, which encourages community leaders to become involved in education by encouraging children to read. 
Senator Martins was honored to have spent the morning with the children by taking part in such a valuable program.