SENATOR MARTINS WELCOMES EDUCATION COMMISSIONER TO ALDEN TERRACE SCHOOL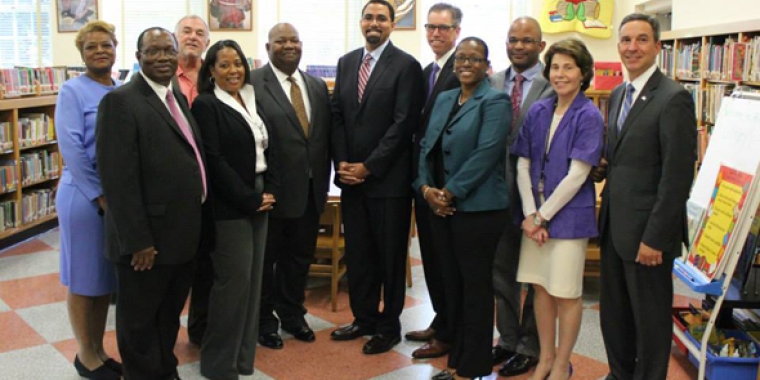 Senator Jack M. Martins joined with Elmont Superintendent of School Al Harper, Elmont Board of Education members and Alden Terrace School Principal Amy Buchanan in welcoming New York State Commissioner of Education Dr. John King. Dr. King discussed educational issues affecting the Elmont School District and New York State.
Pictured with Senator Martins are: Supt Al Harper, Principal Amy Bucanan, Trustees Deneice Walker, Michael Jaime, Tameka Battle-Burkett, Patrick Emeagwali, Board of Regent Roger Tilles and BOCES Supt, Dr. Rogers.