SENATOR MARTINS HONORS ELEMENTARY SCHOOL STARS AT MLK AWARDS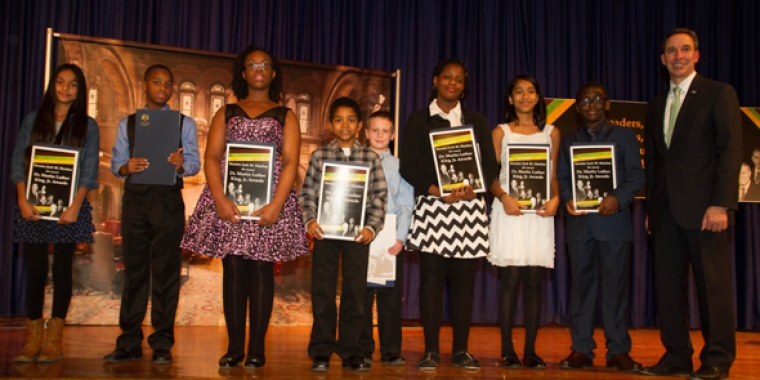 Senator Jack Martins presented his annual Dr. Martin Luther King, Jr. Awards to elementary school students at his 4th annual gala. Students were chosen by their respective schools as a result of their leadership, character and commitment to Social Justice.
Pictured with Senator Martins are: Michael Destin, Sarah Alfaro, Brandan Emmanuel, Erica Emeagwali, Kevin Dowling, Alexandra Requena, Emanuel Ajewole and Sarah-Herley Pochette.