SENATOR MARTINS MEETS WITH STUDENT GOVERNMENT AT THE VINCENT SMITH SCHOOL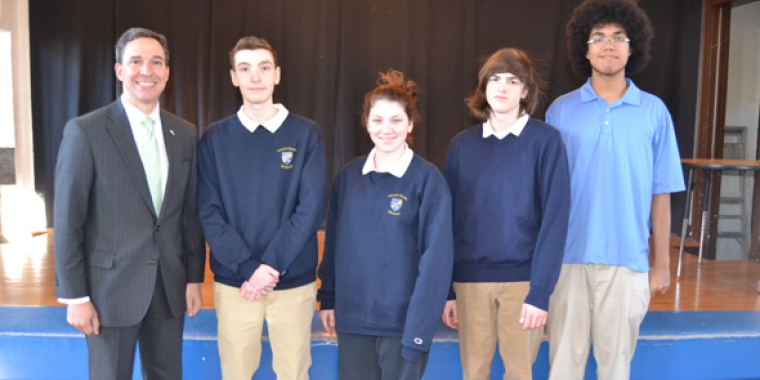 Senator Jack M. Martins recently visited with the student government at the Vincent Smith School in Port Washington. The Senator met with the students to discuss his role as a legislator in state government and to answer their questions. Senator Martins and the students had an insightful discussion.
With the 2014 Legislative Session have just begun in Albany, Senator Martins still finds times to visit the schools in the Seventh Senate District to discuss important issues in New York State with the students.