Squadron Files To Force Vote On Transgender Equality Bill, GENDA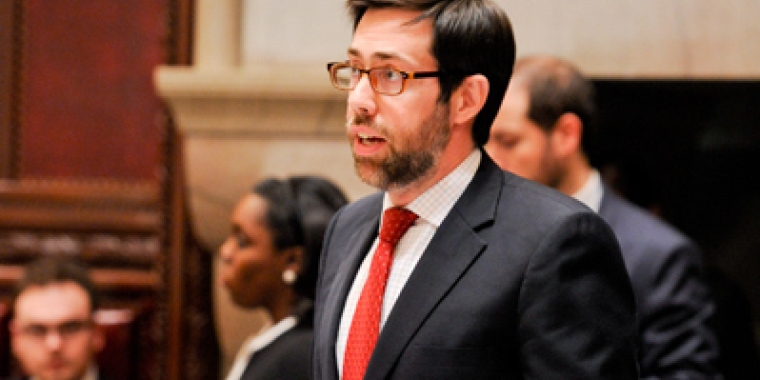 Squadron Motion for Committee Vote to Codify Basic Anti-Discrimination Protections
Squadron: "Urgent that Senate stand up against divisiveness and discrimination directed at transgender Americans.

ALBANY – Today, State Senator Daniel Squadron announced that he has filed a motion to force a vote on the Gender Expression Non-Discrimination Act (GENDA -- S.502), which would codify basic anti-discrimination protections for transgender and gender nonconforming New Yorkers. GENDA has passed the State Assembly nine times, including with bipartisan support. Squadron's motion requires that GENDA be placed on the Senate's Investigations and Government Operations Committee agenda within 45 days.

"At a time when basic civil rights are under attack nationwide, New York has an opportunity to codify civil rights protections and show that discrimination has no place in our state," said State Senator Daniel Squadron. "New York must stand against the divisiveness we've seen come from the White House and state houses across the country, and pass GENDA, once and for all. With the Assembly on track to pass GENDA for a 10th time, the Senate Majority should support basic equality and fairness for transgender New Yorkers. Thank you to Governor Cuomo, Assemblymember Gottfried and the Assembly, as well as Senator Hoylman and my colleagues in the Senate for their steadfast support for this issue."

GENDA would codify basic anti-discrimination protections for transgender and gender nonconforming New Yorkers in housing, employment, and public accommodations. In 2015, Governor Cuomo took executive action clarifying protections for transgender New Yorkers are covered under the state's Human Rights Law. 
###
 
related legislation