Standing in Solidarity in the Face of Arson Attack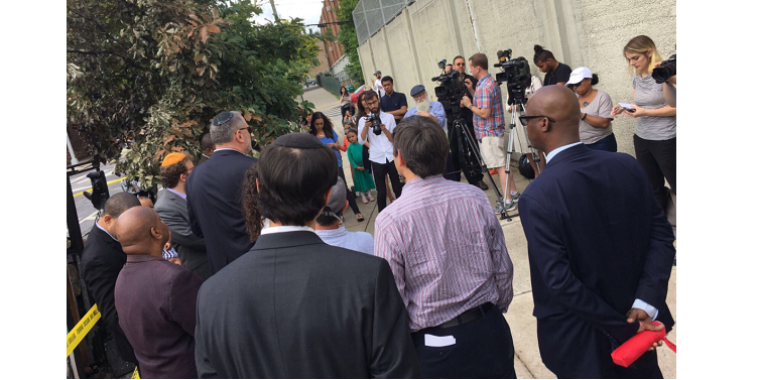 I stand against this hateful act of arson against the Mitzvah Bus. Lev "Leviticus" Scheiber is an artist whose creativity and passion brings a sense of community spirit to our neighborhood. Anyone who would set fire to the Mitzvah Bus, an artwork itself, commits a hateful act against our entire community.
While the police continue their inquiries, we must be sure to speak out for the inspiring message of love and kindness the Mitzvah Bus and Leviticus' works represent. Collectively, even in the face of this awful crime, we will uphold the welcoming, inclusive values that make our neighborhood the diverse, dynamic community we all call home.