Future Farmers of America visit Senator Montgomery to discuss their 2018 legislative priorities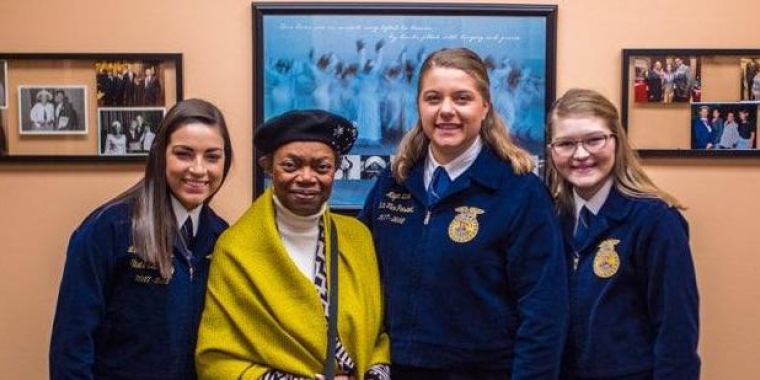 As a member of the New York State Senate Agriculture Committee, Senator Montgomery continues her commitment to expanding the farm to table pipeline; and creating opportunities and career pathways for young people.
Founded in 1928, the Future Farmers of America (FFA) brought together students, teachers and agribusiness to solidify support for agricultural education. Their steadfast commitment to preparing future generations for the challenges of feeding a growing population and the importance of fresh, locally grown produce. FFA teaches students that agriculture is more than planting and harvesting– it's a science, it's a business and it's an art.
FFA is a youth leadership organization that strives to make a positive difference in the lives of students by developing their potential for premier leadership, personal growth and career success through agricultural education. Senator Montgomery is proud to support an organization that teaches and inspires students to be our America's future biologists, scientist, veterinarians, engineers, chemists and entrepreneurs. 
For more information about New York Future Farmers of America, download the PDF and visit http://www.nysffa.org
For more information about Senator Montgomery's work with FFA, visit:
https://www.nysenate.gov/sites/default/files/article/attachment/senator_montgomerys_2017_community_report.pdf
https://www.youtube.com/watch?v=YXvzh4n1tTk