Senator Thomas Fall Newsletter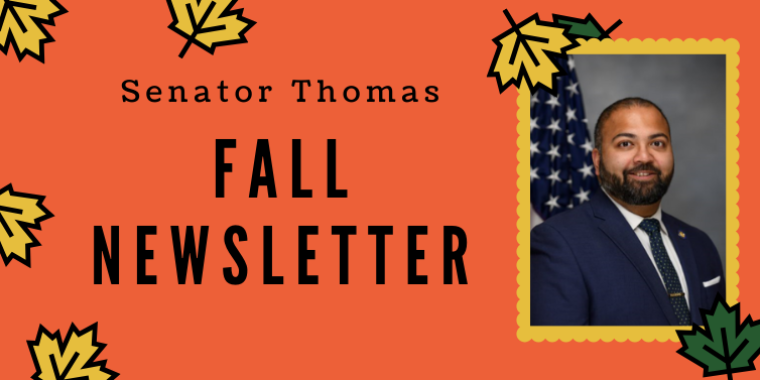 Dear Neighbors,
Can you believe it's November already? In just two months, I will be heading back to Albany for the new legislative session. 
As your representative, your priorities are my priorities. Long Island is a great place to live, work, and raise a family, but the high cost of living here is a challenge. When I go to Albany, I will continue to fight to keep our taxes low, ensure our schools get the funding they deserve, and support policies that keep our communities safe.
Last year, I secured record funding to support our infrastructure, transit systems, environment, and education, including a 2% permanent property tax cap that will save Long Island taxpayers billions. When I head back to Albany, I look forward to building on my record and ensuring that Long Island receives its fair share this year.
Many of you have called my District Office with ideas and feedback on issues that affect your community. I truly appreciate you taking the time to share your views with me, and encourage you to continue to stay in touch. From keeping dangerous vaping products away from our children to protecting our privacy online, my top priority is to be your voice in the Senate. 
This Fall Newsletter is a glimpse into what I've been up to around the neighborhood. I hope to see you at one of the many events we have coming up this month. As always, don't hesitate to contact my office with requests for assistance or to share your ideas and suggestions. You can always reach me at 516-739-1700 or thomas@nysenate.gov. Your input helps me to serve you better! 
I look forward to seeing you around the District. 
Sincerely, 
​
Senator Kevin Thomas
related legislation