West Islip Graduate Receives John J. Marchi Memorial Athletic Scholarship Award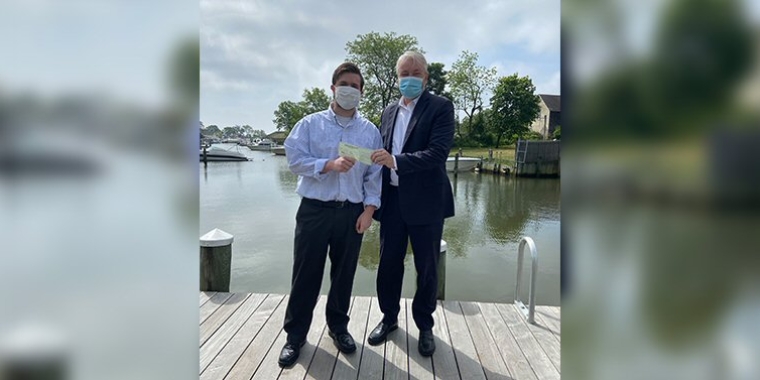 Christian Kruer was awarded the Senator John J. Marchi Memorial Athletic Scholarship by the New York Conference of Italian American State Legislators
I am proud to announce that this year's recipient of the Senator John J. Marchi Memorial Athletic Scholarship Award is a constituent, Christian Kruer of West Islip! The New York Conference of Italian American State Legislators awards this scholarship based on a student's athletic success, grade-point average, interest in pursuing a higher education, and involvement in the local community.
Christian received the award this year for his involvement and athletic successes. He was an offensive lineman on the varsity football team and played unified basketball, where general education students served as teammates and assistants to their special education peers. He is a member of the National Business Honor Society, the National English Honor Society, Class of 2020, DECA, and Future Business Leaders of America.
Christian is looking forward to attending Binghamton University in the fall and pursuing a career in Business Management. Congratulations to Christian!