Senator Rachel May's Statement on the FY'24 Budget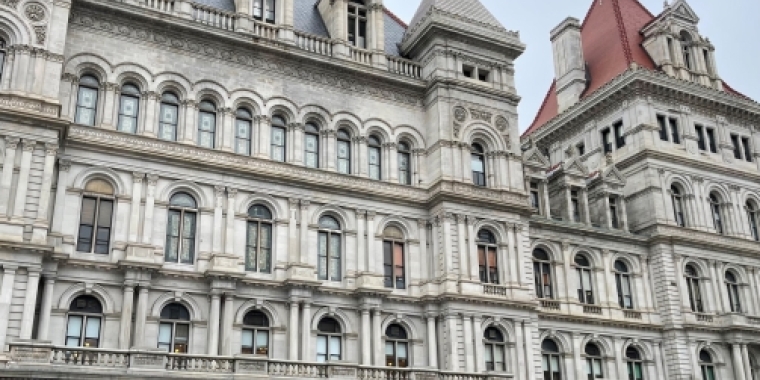 "The Senate Majority worked hard to ensure this budget reflects the needs of all New Yorkers. It finally provides full funding for our public schools, stands up for our environment and invests in improving our aging infrastructure, among many other benefits.
This is a budget for children, families, and education. The state's child tax credit, one of the best ways to address child poverty, will now include children under four, helping families afford more necessities. We are providing significantly more support for child care, so that parents can keep their jobs and know their children are in  good hands. Many more school districts will be able to provide free school lunches, ensuring students the nutrition they need to succeed in school. We are funding a project to help at-risk youth gain job skills and employment. And we have increased operating expenses for the first time in many years while keeping tuition flat at SUNY universities and community colleges. 
Here in the 48th District, we were able to secure major investments for several CNY projects, including $300 million for supporting development related to the Micron project and $10 million for the I-81 project, creating thousands of high-paying jobs in our area. I advocated successfully for more funding for our upstate arts organizations, for increased funding for refugee resettlement, and for additional support for our hospitals.
This budget also continues New York's leadership in environmental conservation, especially by greatly expanding the ability of the New York Power Authority to build renewable energy capacity. This will create quality jobs, bring down energy costs, and massively fight climate change. We continue to fund critical water infrastructure and other resilience efforts, and are creating a pathway for new buildings in the state to have net zero emissions.
This budget also continued our work to support agriculture and rural communities, through farm tax credits and investment in rural health and housing, as well as on behalf of our neighbors at the Onondaga Nation. We augmented last year's unprecedented investments for long-needed repairs at the Onondaga Nation School in the Lafayette School District, secured new funds for the Nation's health clinic, and are taking long overdue steps to protect unmarked burial sites.
As with any budget, there were also items I fought for that did not make it in and I will continue to advocate for in future years. As the Senate finishes the last month of the legislative session, I will continue to push for affordable housing, waste reduction, and other policies that will benefit Central New York." -- Senator Rachel May
FY '24 Budget Highlights for SD48
Fully funds Foundation Aid for the first time to ensure high-quality education at our public schools, including record funding for the Syracuse and Auburn school districts

Cuts taxes for working families by expanding the Empire State Child Tax Credit to cover children under the age of 4

Makes childcare more accessible by expanding assistance programs, investing $34 million in increased childcare staffing, and creating a new tax credit to help employers create childcare for their employees

Provides nearly $140 million to make sure that no student goes hungry while at school by supplementing federal funds to provide healthy school breakfasts and lunches

Expands eligibility for the state to use federal funds to replace lead service lines

Establishing authority for the New York Power Authority to build renewable energy and create high quality jobs

Increases operating aid for public transportation by $20 million for Upstate communities

Raises the Upstate minimum wage to $16 by 2026, and pegs future increases to inflation, so workers can support themselves and wages will not fall behind if prices rise

Grows youth employment opportunities by establishing a new Youth Jobs Connector Program to link un- and underemployed people between 16 and 24 with training and job opportunities

Continues to stabilize the home care workforce by preserving wage increases and requiring better transparency from providers and health plans

Supports New Americans in Upstate communities with $7 million more for refugee resettlement programs