MARCELLINO TO JOIN NOT-FOR-PROFIT TASK FORCE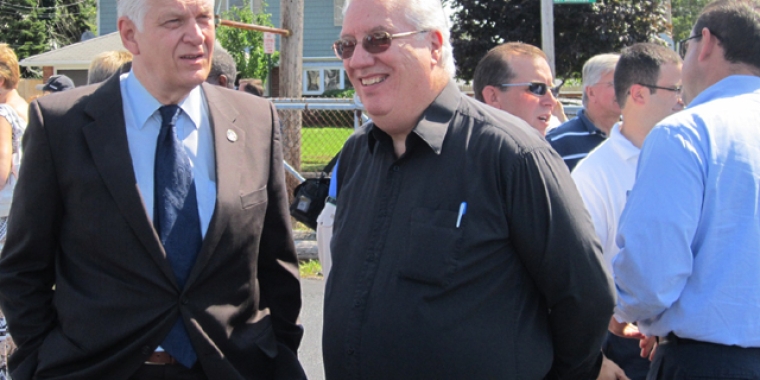 Governor Cuomo today announced that Senator Carl L. Marcellino and Assemblyman Steve Englebright, chairmen of the Senate and Assembly Governor Operations Committee, will join the Governor's task force to investigate the executive and administrator compensation levels at not-for-profits that receive taxpayer support from the state. Governor Cuomo also announced that Department of Financial Services Superintendent Benjamin Lawsky will chair the taskforce. Arlene Gonzalez-Sanchez, Commissioner of Office of Alcohol and Substance Abuse Services, will also serve on the taskforce.

"I thank Senator Marcellino and Assemblyman Englebright for agreeing to serve on this taskforce. This taskforce's work is critical to ensuring that taxpayer dollars are actually being spent supporting the critical services these not-for-profits have agreed to provide to New Yorkers," Governor Cuomo said.

Senator Carl L. Marcellino, Chairman of the Senate Committee on Investigations and Government Operations, said, "I commend Governor Cuomo for creating this task force to investigate executive compensation at taxpayer supported not-for-profits. The great majority of not-for-profits are doing it right and putting the needs of those they serve first. Unfortunately, some executives have lost sight of their mission and are using their position to feed their greed at the expense of the neediest New Yorkers. By working together, the task force can find solutions that protect the integrity of services and taxpayer dollars. I thank the Governor for the opportunity to serve."