Public Hearing on Executive Compensation at Not-for-Profit Organizations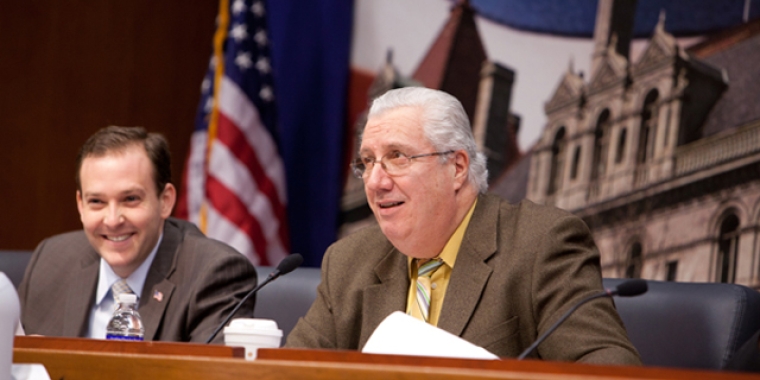 Senator Carl L. Marcellino, Chairman of the Senate Standing Committee on Investigations and Government Operations today held a hearing on executive compensation at not-for-profit organizations that are receiving State funding.  
"The great majority of not-for-profits are doing it right and putting the needs of those they serve first. Unfortunately, some executives have lost sight of their mission and are using their position to feed their greed at the expense of the neediest New Yorkers. We have to find solutions that protect the integrity of services and taxpayer dollars," said Senator Carl L. Marcellino.
Testifying at the hearing was Michael Cooney, Partner, Nixon Peabody, LLP; Doug Sauer, Chief Executive Officer, New York Council of Nonprofits; James Lytle, Partner, Manatt, Phelps & Phillips, LLP; and Jayne Cammisa, Registered Nurse, New York State Nurses Association Union Council Officer, Westchester County Health Care Corporation.
In 2010, the Division of the Budget found that at not-for-profit organizations under contract with State mental hygiene agencies there were 1,926 employees with salaries greater than $100,000.  Their salaries totaled $324.6 million.
The Hearing solicited information from the non-profit arena and suggestions for changes necessary to ensure that taxpayer funds are not wasted on excessive salaries.
Click on the PDFs below to read the testimony.
More Information: