Newsday: Senator Martins Leads LI Delegation in Bills Passed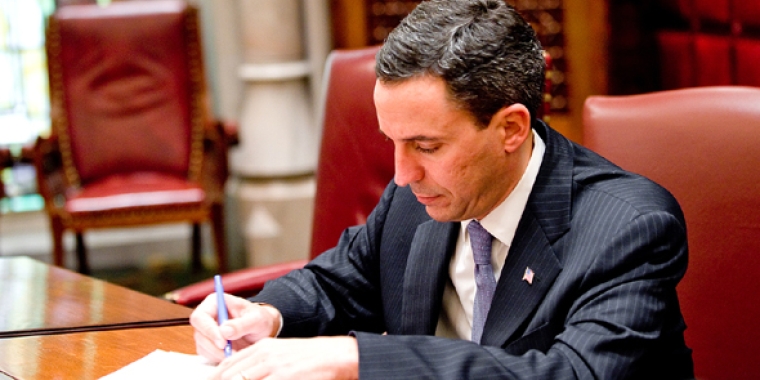 Newsday - Monday July 2, 2012
By Yancey Roy
Counting the number of bills a lawmaker gets passed certainly doesn't tell the entire story.
Many of the bills the state Legislature approves are very small-scale in nature. And it's an Albany truism that those in the political minority in either house (Republicans in the Assembly, Democrats in the Senate) rarely get more than a handful of their bills passed. Sometimes they give up "authorship" of a bill to a majority-party member to aid its passage.
That said, adding up bills is a way that constituents can see how active and successful their lawmakers are at getting bills through.
Here is a look at the number of bills each member of the Long Island delegation shepherded through both houses of the Legislature in the 2012 regular session, according to the New York Public Interest Research Group:
ASSEMBLY
Robert Sweeney (D-Lindenhurst) -- 19.
Harvey Weisenberg (D-Long Beach) -- 14.
Charles Lavine (D-Glen Cove) -- 9.
Michelle Schimel (D-Great Neck) -- 9.
Fred Thiele Jr. (I-Sag Harbor) -- 9.
Steven Englebright (D-Setauket) -- 8.
Philip Ramos (D-Brentwood) -- 6.
Earlene Hooper (D-Hempstead) -- 5.
James Conte (R-Huntington Station) -- 3.
Brian Curran (R-Lynbrook) -- 3.
Dean Murray (R-East Patchogue) -- 3.
Edward Ra (R-Franklin Square) -- 3.
Michael Montesano (R-Glen Head) -- 2.
Philip Boyle (R-Bay Shore) -- 1.
Michael Fitzpatrick (R-St. James) -- 1.
Daniel Losquadro (R-Shoreham) -- 1.
David McDonough (R-Merrick) -- 1.
Joseph Saladino (R-Massapequa) -- 1.
Al Graf (R-Holbrook) -- 0.
Thomas McKevitt (R-East Meadow) -- 0.
Andrew Raia (R-Huntington) -- 0.
SENATE
Jack Martins (R-Mineola) -- 23.
Kemp Hannon (R-Garden City) -- 22.
Dean Skelos (R-Rockville Centre) -- 21.
Kenneth LaValle (R-Port Jefferson) -- 19.
John Flanagan (R-East Northport) -- 15.
Carl Marcellino (R-Syosset) -- 14.
Lee Zeldin (R-Shirley) … 12.
Charles Fuschillo Jr. (R-Merrick) -- 10.
Owen Johnson (R-West Babylon) -- 5.