Brooklyn Eagle: New York Pols Call for Transparency in National Grid Investigation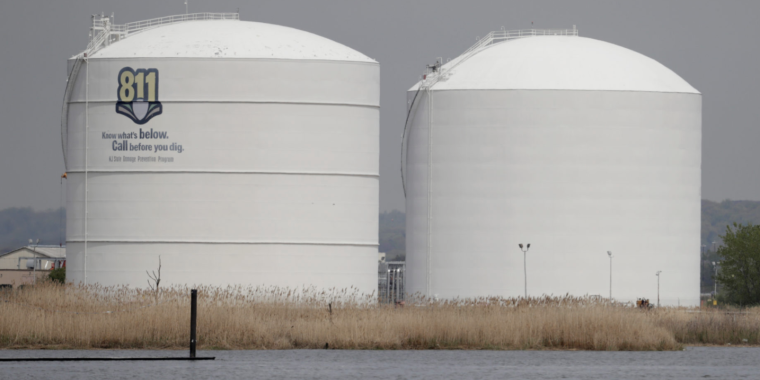 On October 1, 2019, Scott Enman of the Brooklyn Daily Eagle published a story covering the push by Senator Kavanagh and his Senate colleagues for a more transparent investigation into National Grid's denial of gas service to thousands of new and existing customers. The full text of the story is below; the original version is available via the link above.
_______________

New York Pols Call for Transparency in National Grid Investigation
By Scott Enman
October 1, 2020
A group of 13 state senators, including seven from Brooklyn, are calling for a more publicly transparent investigation by the state into National Grid's denial of gas to thousands of new and existing customers.
The gas moratorium, which is currently being probed by the Public Service Commission, has affected about 2,700 residents.
"We request that PSC open formal, public proceedings, including a matter and case number, in order to enhance transparency and enable customers and other stakeholders to monitor and participate in the investigation," the senators wrote in a letter addressed to PSC chairperson John Rhodes on Thursday.
The signees also asked for more public participation, asking PSC to conduct local outreach so residents could monitor the investigation. They also demanded that the agency collect testimony from affected customers and other stakeholders to enhance the inquiry.
"At this time, there is no way for the public to determine the status of any investigation, provide evidence of their losses or damages, or submit comments for the record," the letter said.
At press time, PSC had not responded formally, but a spokesperson told the Brooklyn Eagle that the department continues to investigate National Grid's implementation of the moratorium, and more broadly, the utility company's failure to give proper notice to customers before it was introduced — and if the moratorium was even warranted in the first place.
"National Grid has justified the moratorium as a mechanism to prevent increased demand for natural gas, but in a growing number of cases that we have examined to date the company did not demonstrate that the customers would in fact increase demand," said James Denn of PSC.
"The department therefore directed National Grid to provide service to those customers, and the company is doing so."
Thirty-two apartments or homes have already had their complaints resolved, according to the state agency.
National Grid refused service to new, and some returning customers, because the company says it will not be able to meet a growing demand for gas without an expansion of the 10,000-mile Williams Pipeline, which stretches from Texas to New York City.
The utility company wants to add 37 miles to the pipeline, which would increase its gas capacity by 14 percent. The entire project would cost $1 billion.
National Grid, which serves roughly 1.8 million customers in Brooklyn, Queens, Staten Island and Long Island, expects gas demand to rise by 10 percent over the next decade, and a spokesperson for the company told Politico that it would need the expansion by next winter.
Gov. Andrew Cuomo and other politicians, however, say the moratorium —which has denied service to renovated homes, affordable housing complexes and new businesses — is a ploy for the company to get the expansion.
"This is a privately owned company holding everybody hostage," Public Advocate Jumaane Williams said last month in front of the company's Downtown Brooklyn headquarters.
State Sen. Brian Kavanagh said it was disturbing that, in addition to denying service, National Grid has used its corporate resources to encourage its customers to pressure their elected officials for the expansion of the pipeline.
"We have concern that they might be using the moratorium as a political tool," he told the Eagle.
In August, Cuomo asked PSC to broaden its investigation, calling on National Grid to immediately provide gas to customers who were refused service and to impose penalties if necessary.
Environmentalists argue that New York needs to move toward renewable sources of energy and that the proposed expansion would harm the surrounding community and commit the state to 50 years of natural gas.
Karen Young of National Grid said her company would continue to work with PSC on connection issues and the need for additional gas supply to new and existing customers. "We continue to cooperate with the [PSC] on their ongoing investigation into this important and complex matter and look forward to a resolution to provide relief for customers," she said.
The following New York state senators signed the letter to PSC:
Sen. Brian Kavanagh
Sen. Leroy Comrie
Sen. Kevin Thomas
Sen. Diane Savino
Sen. Simcha Felder
Sen. Kevin Parker
Sen. Julia Salazar
Sen. John E. Brooks
Sen. Andrew Gounardes
Sen. Velmanette Montgomery
Sen. Jessica Ramos
Sen. Joseph Addabbo, Jr.
Sen. James Sanders, Jr.