Brick Underground: NY Needs $10 Billion to Begin to Meet the Needs of Renters, Says State Senator Brian Kavanagh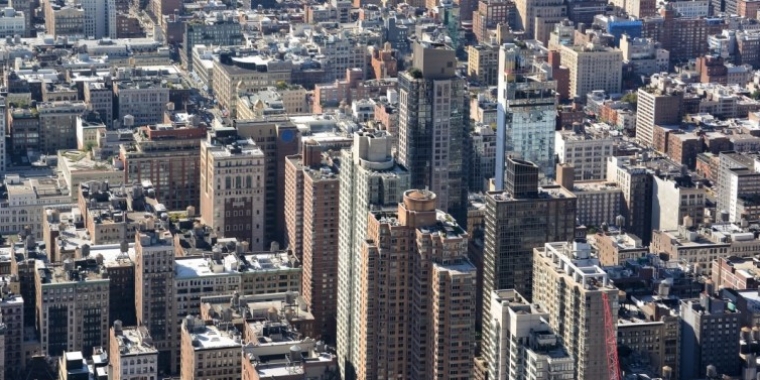 On June 8, 2020, Brick Underground published Emily Myers' interview with Senator Kavanagh regarding his thoughts on the value and limitations of the Emergency Rent Relief Act (ERRA, S8419), a bill recently passed by the Senate and the Assembly to provide rental assistance to some of New York's renters who have been hardest hit by the economic repercussions of the COVID-19 pandemic, and the eviction moratorium that is currently in place but set to expire soon. 
The full text of the story is below; the original version is available via the link above.
_______________
NY Needs $10 Billion to Begin to Meet the Needs of Renters, says State Senator Brian Kavanagh
By Emily Myers
June 8, 2020
A new tenant relief program will provide low-income New Yorkers with rent vouchers to subsidize unpaid rent from April to July. The vouchers will be given directly to landlords. However, State Senator Brian Kavanagh, chair of the housing committee and sponsor of the new Emergency Rent Relief Act, says it doesn't go far enough and billions more in funding is needed to meet the needs of tenants who are struggling to pay their rent because of the coronavirus pandemic and the economic crisis. The new law uses $100 million of federal funds from the CARES Act. With the blanket eviction moratorium expiring towards the end of June and a more limited ban in place until August, there are lots of questions about what will happen when the courts reopen and tenants continue to face hardship. State Senator Brian Kavanagh spoke with Brick Underground about what needs to be done
Brick Underground: What is next in terms of rent relief?
State Senator Brian Kavanagh: We have said from the beginning that we need a large, well-funded relief package and I have proposed a program that would fund all of the rent that people have been unable to pay from the beginning of the emergency for a six-month period. 
It would be similar to the Emergency Rent Relief Act but far less restrictive. It would require—to the extent that people have income—that 30 percent of their income be made available for rent and the program would cover the rest of the rent. There's a cap on the maximum rent it would pay but that cap is 250 percent of fair market rent which is quite a high number. People lost their jobs through no fault of their own. Many have no income at all and the goal is to create a relief program that is intended to make them whole and keep them in their housing. 
Where will the funds come from? 
The program is premised on the idea that there will be a large amount of federal money available. I have written to federal officials and expressed a desire for them to include, in the next stimulus, $100 billion for renters and homeless services and $10 billion of that would go to New York State. 
How would the money be distributed?
The bill would require the commissioner to set priorities based on economic need. We haven't set the priorities but we [outlined] factors which would include your income before the pandemic and during the pandemic; how much you've lost; and the danger of you becoming homeless or being evicted. I would note there's a lot of concern that people with lots of resources are usually the ones that apply first because they are better able to get through the application process. If you have more than 80 percent of the Area Median Income before the pandemic you are not eligible for this phase of the program. So we are starting with people we ordinarily define as low-income.
In the absence of those funds, the Emergency Rent Relief Act covers eligible renters until July—what happens after that?  
Well, this overlaps with the eviction moratorium. We have a blanket moratorium on evictions that is through the middle of June and the governor announced an extension of the moratorium but it's a lot more limited and that goes until August 20th. In my view, the public health situation and the economic situation would strongly weigh in extending the blanket version of the moratorium past June and into July and August so we have more time to design a broader relief program. 
In the program I'm suggesting, the landlord would not be able to evict a tenant who has applied for relief from their home until an eligibility determination was made by the program, under the theory that the program is going to pay the rent, so in the meantime the landlord can hold off on taking any action until the rent is paid. 
The idea is an advocacy effort to get the federal government to recognize that rent has to be a critical part of our stimulus and our economic shoring up of our communities. At the same time we need New York to be ready to spend the money so we don't have a long delay and the money gets to the places it needs to go. Many times on public policy issues, landlords and tenants are at odds but in this case there is a broad agreement between landlords and tenants that the government should step in and assist with this rent.
NYC residents have a "right to counsel," a program which is being rolled out by zip code—is it problematic that residents in some zip codes can get help from an attorney for housing court issues and others can't?
The latter part is problematic. I think the city has made a good effort to increase people's access to attorneys. Clearly it is a basic background fact that many tenants are not going to have proper right to counsel, which is why we don't want them to be choosing between protecting their health and protecting their homes. 
The problem with the limited extension of the moratorium is that it leaves the courts to work out whether there was a hardship. That means many cases will be initiated and a very large number of people are going to be summoned to court to defend their right to stay in their apartment.
Housing court in normal times is a very crowded place. If you have a 90-day moratorium lifted, a very large number of cases are going to be filed and they are all going to be due at the same time. I do not believe the courts system is going to be able to mete out justice by Zoom. So I think the appropriate thing to do is [for the Governor] to issue a stronger executive order to extend the blanket moratorium. 
The pandemic has exposed racial disparities and policing has laid bare systematic racism. Housing is such a pressing issue in the fight for equality—would you say this is an inflection point for further anti-discrimination solutions for housing?
We had begun hearings and had issued subpoenas around the discrimination exposed by Newsday's reporting about the real estate market on Long Island and it got canceled because it was scheduled to be in the early phase of the pandemic, but we are very serious about fair housing across renters and homeowners. The AG recently announced additional funding to improve programs to root out discrimination. It's a very serious problem. We also passed last year a new statewide law that bans source-of-income discrimination. You are not permitted to discriminate against renters on what their source of income is to pay the rent, including government benefits like Section 8 vouchers.
But there's clearly more to be done? 
Before all this I was pushing for a much larger state-funded voucher program. State funding has become a lot harder because revenues have been hurt by the pandemic and the economic slowdown but the federal government has the ability to spend and it's really important that we establish that when people need assistance with their rent, the government steps in and assists with that. 
These issues existed before Covid-19 and have been intensified by it and one of the most basic things is we don't have adequate means of ensuring that people are not severely rent burdened and can access safe, affordable housing without paying 40 or 50 percent of their income in rent. The programs that we are talking about now, as much as they are tailored to this emergency, are a good opportunity to establish that the government is willing and able to spend much larger amounts of money to subsidize people's rent when necessary. So the amount of money we are talking about from the federal government of $10 billion for New York is 100 times the $100 million in the Emergency Rent Relief Act. We are looking for a really big commitment of money and a lot of that money would help get people off the street and out of public places and congregate shelters and into permanent housing as well—so hopefully that would have a long term effect. 
How hopeful are you about getting the funding? 
I'm quite optimistic. The House of Representatives has stepped up and made a clear statement that a very large amount of money is available. This is not a partisan issue. There are places all over the country that are suffering from this. So I do expect, whatever the wrangling in Washington, that the next package will include substantial funding for rent and my goal is to make sure New York is ready to spend it.
###