NY1: From Hotels to Housing: State Aims to Tackle Homeless and Housing Crisis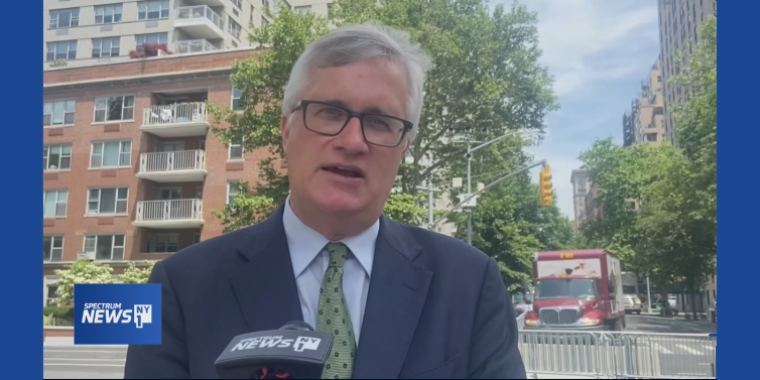 David Gilcrest's organization recently bought this historic hotel on Manhattan's Upper West Side. It sat nearly empty for years, falling into disrepair.
Now it's in the midst of a transformation.
Project Find, in partnership with real estate company Fairstead, is turning The Park 79 Hotel into deeply affordable apartments for seniors.
"And it will be connected to services built right into the building," said Executive Director David Gilcrest. "This really reflects the fact that you value people and the architecture just speaks of dignity."
Soon, other boarded up hotels will also be transformed.
---
What You Need To Know
A lack of affordable housing and the homeless crisis in New York were made worse due to pandemic
Gov. Kathy Hochul signed a new law Tuesday that makes it easier to convert underutilized hotels in New York, into permanent housing
The new law changes rules for zoning and certificate of occupancies allowing for faster, cheaper conversion of hotels into apartments
---
On Tuesday, Gov. Kathy Hochul signed a new law which eases restrictions to allow the conversion of underutilized hotel space into permanent housing. It's part of an effort to tackle the scarcity of affordable housing and the homeless crisis gripping many New Yorkers. Both problems were made worst by the pandemic.
"As New York's Housing crisis continues to impact families, we're taking bold action, embracing innovative ideas and thinking outside the box to help ensure that New Yorkers can access safe, live able and quality affordable housing," Hochul said.
State Senator Brian Kavanagh, who sponsored the bill, says the city and state have already had the ability to turn hotels into shelters, which they did during the height of the pandemic. But this new law makes it a lot easier to turn them into housing by easing zoning restrictions and removing requirements to get new certificates of occupancies, a process that can take years and is much more costly.
"We've done a lot of work this year to fund more permanent housing but we also have a lot of rules and restrictions that make that difficult, Kavanagh said. "This bill clears a lot of those out of the way and will make it a lot easier to convert hotels into permanent housing."