N.Y. state senator posts racist voicemail he got to draw attention to anti-Asian hate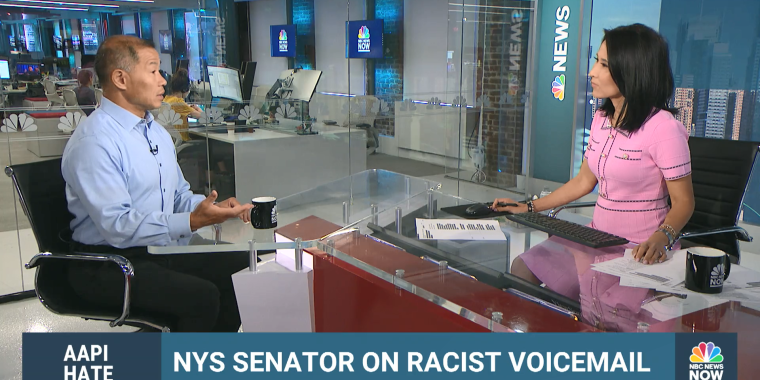 By Zachary Schermele
New York state Sen. John Liu tweeted a video Monday in which he shared a racist voicemail he received, saying he hopes to draw attention to increased anti-Asian hate in New York City and across the country. 

In the video, an apparent constituent can be heard hurling racist anti-Asian slurs at Liu, saying that Liu has lost the person's vote and telling him to "go back to … China." 
"Another day at the office," an exasperated Liu says in the video. 
Liu, who is Taiwanese American, said in an interview with NBC Asian America on Tuesday that it wasn't the first racist message he has received, and thinks it likely won't be the last. He said he believed it was important to call out the voicemail because it was "particularly heinous."
"When people call out racism and bigotry, they don't eliminate all future incidents, but I do believe that not letting these things slide has the effect of reducing the possibility and frequency of bigotry going forward," he said.