Marcellino to Chair the Senate Committee on Investigations and Government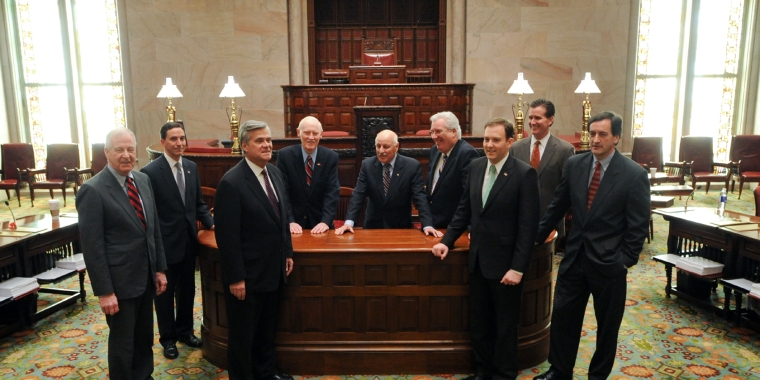 State Senator Carl L. Marcellino (R-Syosset) announced today that he has been appointed chairman of the Senate Committee on Investigations and Government Operations.

            The Committee on Investigations and Government Operations serves as the Senate's primary legislative and governmental oversight committee and, among other responsibilities, is specifically charged with reviewing New York's tax and regulatory policies, economic development strategies, and many government reform initiatives.

            "I look forward to taking on this new chairmanship during these difficult times in New York State.  While the challenges before us are great, we have an opportunity to identify the problems and craft solutions that will put our State back on track," said Senator Marcellino.

            Senator Marcellino will also serve as a member on the following Senate committees: Finance, Rules, Labor, Education, Banks, Consumer Protection, Cultural Affairs & Tourism and Environmental Conservation.

            "Reducing the tax burden, protecting and creating jobs and returning integrity to State Government are my priorities. It is crucial that we aggressively pursue an agenda that puts New York taxpayers first and provides a State Government that all New Yorkers can be proud of," Senator Marcellino concluded.