Senate Holds Hearing on LIPA Storm Response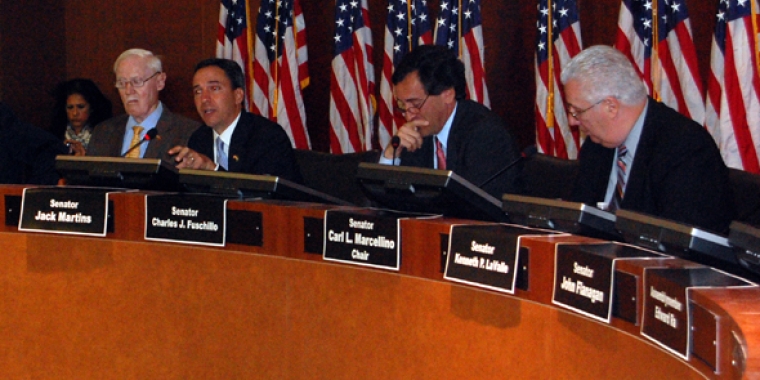 Senator Martins Stresses the Need to Work with Local Governments in the Future
The Senate Standing Commitee on Investigations and Government Operations, chaired by Senator Carl Marcellino, held a hearing on LIPA's response to the Irene and the efforts to restore power to communities that lost power during the storm.
Approximately 523,000 LIPA customers were without power following the storm with some customers without power for nearly a week. Senator Martins and his Senate colleagues who participated in the hearing made in clear that the workers who were up on the pole restoring the power were not the source of frusration. The frustration expressed by numerous residents and shared by Senator Martins came from the inability for residents to get any answers as to when their power may be restored or whether LIPA even knew about their power outage.
"It is obvious to all of us that there is much room for improvement," said Senator Martins. "The point I wanted to stress to LIPA was the need to work with our local governments. When you look at our villages, for instance, each village department of public works and mayor knew what areas were without power, what trees and power lines were down and what the priority areas were. Yet, from speaking with village mayors in the days following the storm, the common theme was the lack of communication from LIPA. By working with our local governments, we not only keep residents and businesses informed, but it will also lead to a more efficient operation."