Senator Martins Congratulates Port Washington North on Dedication of Bay Walk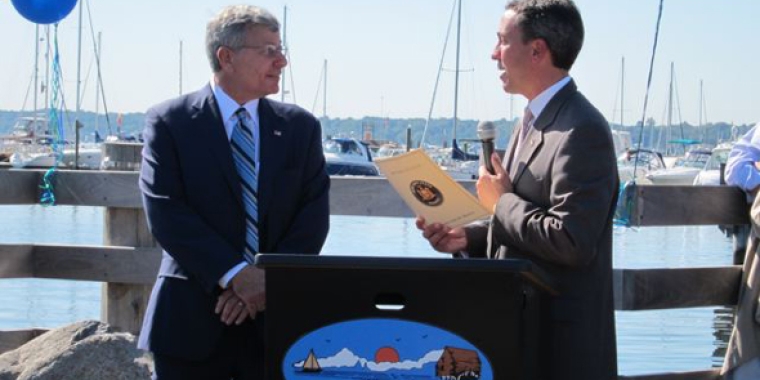 Senator Jack M. Martins was in the Village of Port Washington North on Sunday, October 9 to congratulate the village on the dedication of Bay Walk Park, Port North Pier and Bay Walk Outdoor Nautical Art Museum. Senator Martins was honored to join in the celebrating the project coming to fruition. The Bay Walk Nautical Art Museum offers a unique way for residents to enjoy the artwork of local artists. The Bay Walk Park and Port North Pier adds to the beauty of the village and, together with the museum, represents years of planning and determination in beautifiying the area.
"I want to commend Mayor Robert Weitzner, the Board of Trustees and the Bay Way Park Committee for their committment to this project," said Senator Martins, who presented a proclamation to Mayor Weitnzer. "The end result is a project that the entire community can enjoy."