Senator Martins Joins with Governor Cuomo For Historic Property Tax Cap Law Signing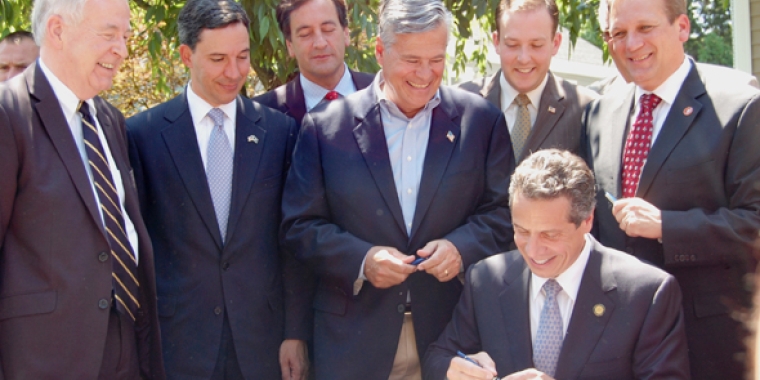 Senator Jack M. Martins and his colleagues from Long Island joined with Governor Andrew Cuomo in Lynbrook for the historic signing of the tax cap legislation. The new law limits the tax levy growth to two percent or the annual increase in the CPI, whichever is less.
"We started the legislative session in January with passing a tax cap as a priority. Numerous residents and business owners have been asking for tax relief. This new law will serve as a reminder that we all must exercise fiscal discipline," said Senator Martins. "The property tax cap will give our taxpayers some relief as it gets increasingly difficult for people to remain on Long Island. It is evidence that New York government is working once again for the people. This would not have been possible without the Senate, Governor and Assembly all working together."
Governor Cuomo signed the bill in Lynbrook at the home of James and Janet Gannon.