Senator Martins Meets With Library Officials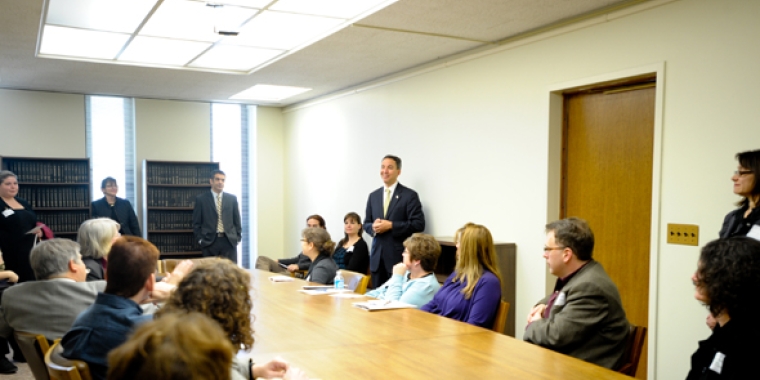 Senator Jack M. Martins met with library advocates from Franklin Square, Mineola, Port Washington, New Hyde Park, Elmont, Hicksville, Manhasset and Floral Park at the State Capitol this past week to discuss the State budget and library funding. Senator Martins met with the group to discuss strategies to help libraries and build support for these vital community institutions.
"Libraries are much more than books today," said Senator Martins. "People use the Internet, look for a job, attend workshops, participate in community forums and do research as well as attend events. Libraries are the lifeblood of communities and we have to insure they are given the resources and tools they need to do provide services for the greater community."
Library advocates visited with Senators and held meetings in Albany to build support for funding in the upcoming budget.