Senator Martins Participates in Lil' Explorers Storytime at the Westbury Library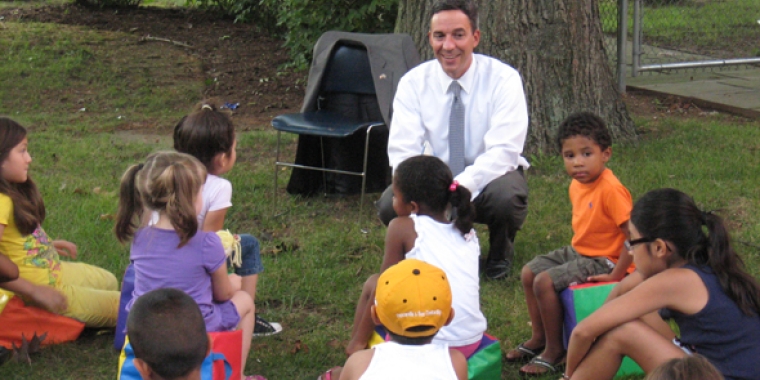 Senator Jack M. Martins was at the Westbury Library Wednesday evening as he participated in Lil' Explorers Storytime with the community's pre-kindergarten to second grade children. Storytime was held outdoors since it was such a beautiful summer evening.
Senator Martins read "Duck on a Bike," by David Shannon. In the story, the duck shows the other animals that it can ride a bike.
After storytime, Senator Martins stayed with the children as they made their crafts. "It was a wonderful evening to be in Westbury and spending time with the children," he said. "It's so important they continue to enjoy stories. It encourages interaction, socialization and there are some great lessons to be learned in children's books. I want to thank the Westbury Library for having me."