Senator Martins Congratulates New Hyde Park Business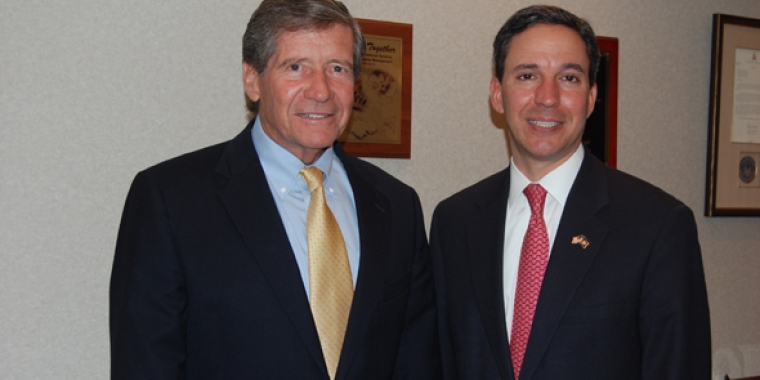 Senator Jack M. Martins congratulated Jamaica Bearings, located at 1700 Jericho Turnpike in New Hyde Park, for the Defense Logistics Vendor of Excellence award.
Jamaica Bearings is a family-owned business that was started 78 years ago by Frank Negri. Now, Jamaica Bearings stands as the preeminent supplier of bearings and related products to the aerospace, military and a host of major industries around the world.
Under the leadership Peter Negri, the company continues to pride itself on being a family-owned business that provides quality and reliability.
"I want to applaud Jamaica Bearings, President Peter Negri and the staff. They have maintained their roots in the community and provided jobs for local residents. Small businesses are the backbone of our economy and Jamaica Bearings is a wonderful model of success," Senator Martins said.