Senator Martins Honors Army Sergeant First Class on Floor of Senate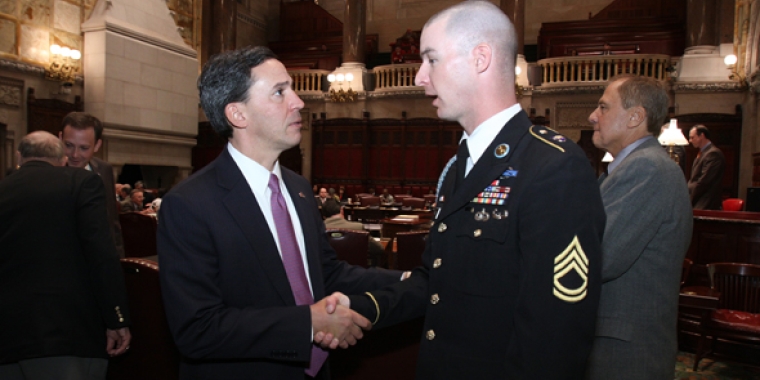 During West Point Day in Albany on April 26, Senator Jack M. Martins recognized a special guest, Sergeant First Class Robert W. Frame of Albertson. Sergeant Frame, a 1998 graduate of Mineola High School, enlisted in the Army in 1998. His proud parents are Walter and Kathleen. Public service runs in the family as Walter is active in the Albertson Fire Department and involved with the Fireman's Association of the State of New York (FASNY).
"Sergeant Frame represents something larger than himself. Those who serve like Sergeant Frame serve on so many different levels. It is that multi-generational commitment to serving others that is the backbone of our communities. It's an honor to recognize Sergeant Frame and his family," Senator Martins said on the floor of the Senate.