Senator Martins Honors Diana Merenda for Her Years of Service to Village of Plandome Heights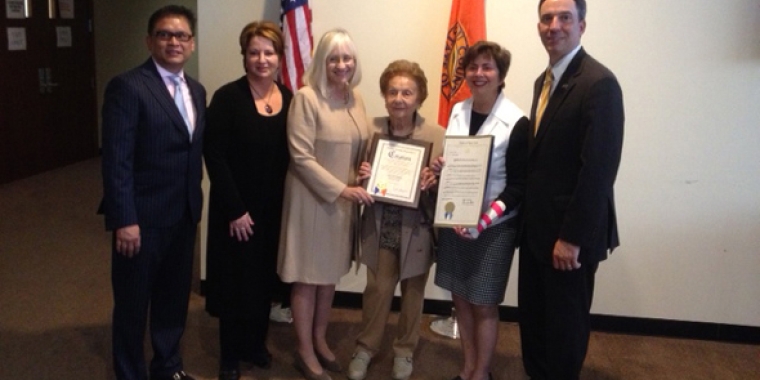 Senator Jack M. Martins, chairman of the Senate Standing Committee on Local Government, recently presented a Senate Resolution in honor of Diana Merenda for her years of service as Mayor of the Village of Plandome Heights.
Diana faithfully served the village, first as a member of the Planning Board, then as a village trustee and, since 2008, as Mayor. She decided to retire this year.
Senator Martins presented Diana with a copy of the resolution, which was adopted by the New York State Senate on March 20, in front of her family at a meeting of the Nassau County Legislature. During that meeting, Legislator Judi Bosworth also presented Diana with a Legislative Citation.
"As a former mayor, I know the commitment and dedication it takes. Diana Merenda was dedicated, committed and well respected. She was an effective leader who did her best for the residents of Plandome Heights. I congratulate her and commend her for her years of service," said Senator Martins.