Senator Martins Reaches Out to Read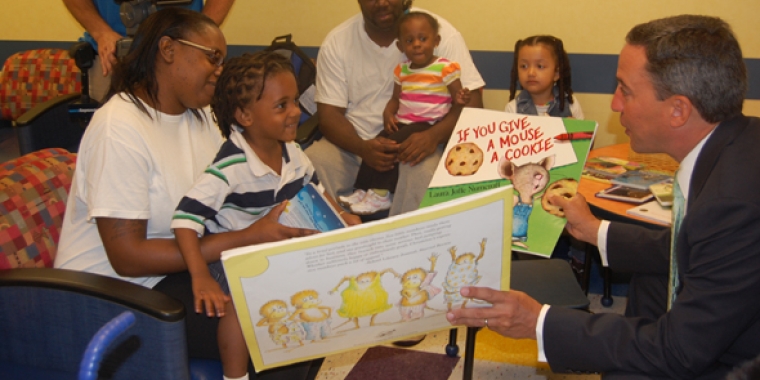 Participates in Program That Encourages Medical Professionals to Promote Reading
Senator Jack M. Martins was the guest reader at Winthrop Pediatric Associates on a recent morning as part of the Reach Out and Read Program. The program encourages medical professionals to promote reading to children. The program is utilized at four locations in the Seventh Senate District – Winthrop, Cohen's Children's Medical Center of NY in Lake Success, The Steven and Alexandra Cohen Children's Medical Center of NY in New Hyde Park and Port Pediatrics in Port Washington.
The program begins at a child's six-month check-up and continues through the age of 5. Evidence shows that families served by Reach Out and Read read together more often and children enter kindergarten with larger vocabularies and stronger language skills, which prepares them well for the start of their academic careers.
Read Out and Read also allows children to take the books home so they can continue their reading. Senator Martins read, "If You Give a Mouse a Cookie" and "Five Little Monkeys Jumping on a Bed." The Senator was honored to participate in the program and encourages medical professionals to learn more about the program at www.reachoutandreadnyc.org.