Senator Martins and County Executive Mangano to Sponsor Free Senior ID Card Program Aug. 6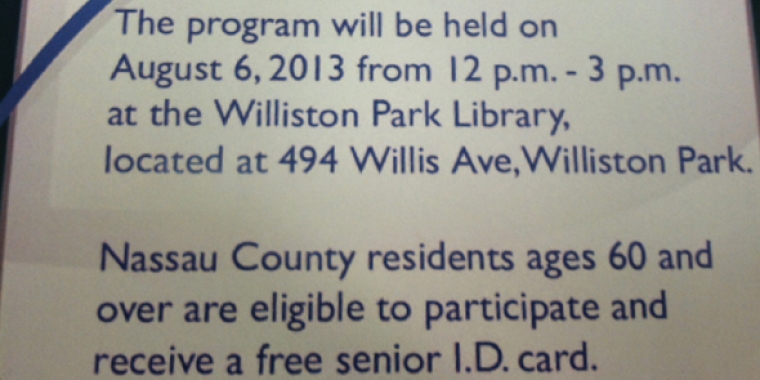 Senator Jack M. Martins and Nassau County Executive Ed Mangano will be sponsoring a free Senior I.D. Card Program on Tuesday, August 6 from 12 pm to 3 pm at the Williston Park Library, located at 494 Willis Avenue in Williston Park. Nassau County residents ages 60 and over are eligible to participate and receive a free senior I.D. card.
The wallet-sized senior I.D. card includes a photo and the holder's personal data, physician's contact information, and emergency contact phone numbers which could be useful to paramedics in a medical emergency. Allergies and other vital information can also be printed on the card. There is no fee for the card.
Residents who would like more information can call Senator Martins' office at 746-5924.