Senator Martins Honored by the Humane Society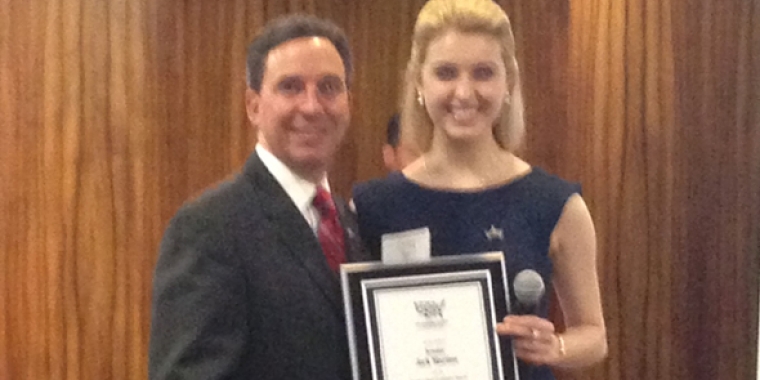 Recognized for his Support of Animal Rights
Senator Jack M. Martins was touched to receive recognition for his work toward a cause he believes strongly in – the protection of animals. The Senator was recently honored by the Humane Society of the United States for his support of animal rights.
"The protection of animals is something dear to my heart. We have an obligation to protect those who are unable to protect themselves. When it comes to animals, we are doing God's work," the Senator said. "I want to thank the Humane Society for all they do. It has been my pleasure to support them and I will continue to support animal rights and protection in the future."
In honor of his work in the New York State Senate on animal rights, the Humane Society presented Senator Martins with the Humane State Legislator Award.
"The Humane Society of the United States commends Senator Martins for their humane leadership in protecting animal welfare, public health and quality of life for New Yorkers," said Patrick Kwan, New York State director of the Human Society of the United States.