Senator Martins Reminds Residents About Cellini Lodge Festival August 14-18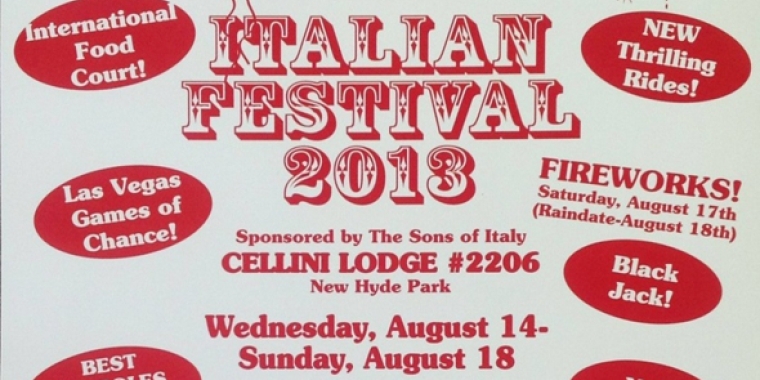 Senator Jack M. Martins reminds residents that Cellini Lodge #2206 Order Sons of Italy will be sponsoring the 2013 Italian Festival. It will take place from Wednesday, August 14 to Sunday, August 18 at Michael J. Tully Park in New Hyde Park. The hours are Wednesday, Thursday and Friday from 6-11 p.m.; Saturday from 3-11 p.m., and Sunday from 3-10 p.m. This is a great event that features great vendors and food, rides and community appreciation.
The Italian Festival has become a summer tradition. You can download the flyer below for all the information.