Senator Martins Takes Part in Senate Hearing to Discuss Post-Sandy Recovery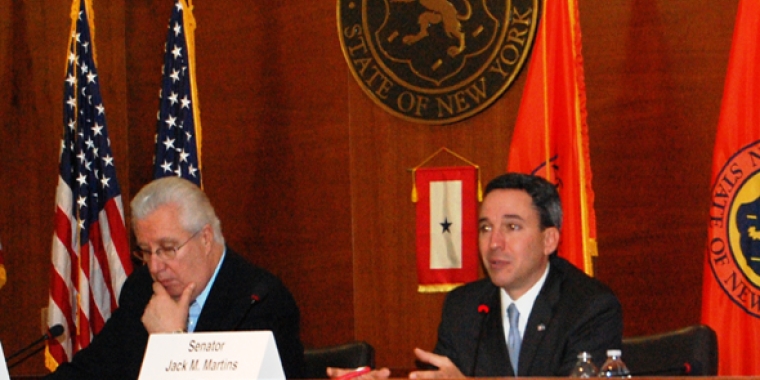 Senator Jack M. Martins took part in the Senate hearing to consider to consider possible infrastructure and construction improvements, zoning changes and beach protection when rebuilding in the aftermath of Super Storm Sandy in order to best prevent destruction from the next big storm.
The hearing was held by the Senate Standing Committee on Investigations and Government Operations, chaired by Senator Carl Marcellino. Among those who testified was Nassau County Executive Ed Mangano, who stated that the county was working with state and federal engineers in developing a regional solution to harden such critical infrastructure.