Girl Scout Troop 1501 Pet Adoption Event Sunday, February 16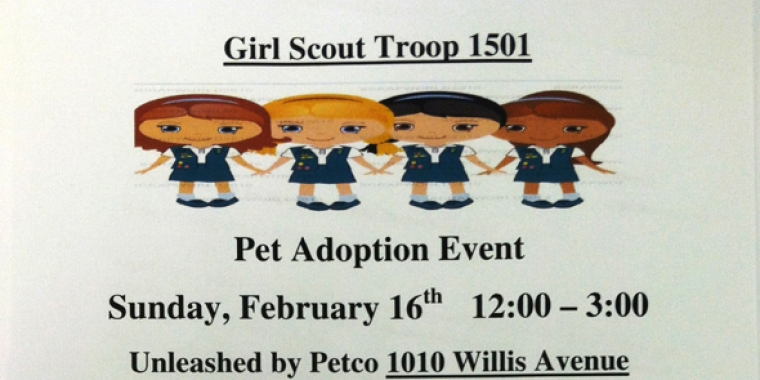 Give a Pet a Second Chance at Finding a Home
Girl Scout Troop 1501 will be holding a Pet Adoption Event on Sunday, February 16 from noon to 3 pm at Petco, 1010 Willis Avenue in Albertson.
Go find that lovable dog or cat as there will be many on hand ready to bring joy. They make great companions and anyone who has had pets knows the love that they bring.
Also, if you are interested in adopting a Greyhound, visit www.gratefulgreys.com to complete an application. This will speed up the adoption process.