Senator Toby Ann Stavisky, Chair of the Senate Higher Education Committee, Passes Legislation Supporting Student Aid in Higher Education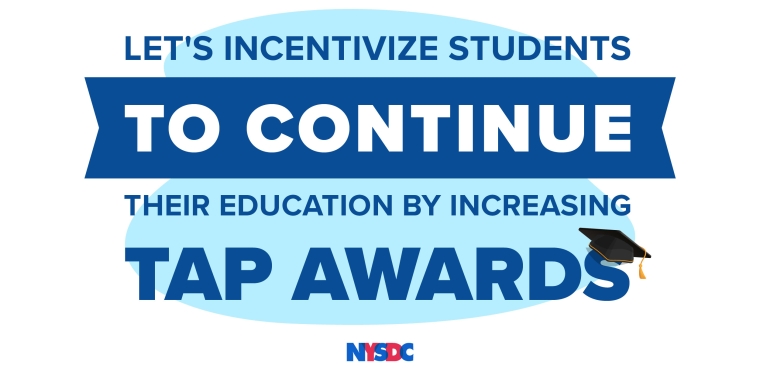 Albany, NY- Senator Toby Ann Stavisky (D- 16th district), Chair of the Senate Higher Education Committee, and the Senate Democratic Majority passed legislation to improve student aid in New York's higher education institutions. Within this legislative package are a series of bills sponsored by Senator Stavisky, standardizing the award schedule of the Tuition Assistance Program for dependent and independent students, and protecting the privacy rights of immigrant students on campus.

Bill Sponsor and Chair of the Senate Committee on Higher Education, Toby Ann Stavisky says, "All New Yorkers should have access to higher education, regardless of when they pursue it. This legislation makes sure students who initially qualified for TAP benefits in the past can receive financial assistance that reflects the current cost of tuition if they choose to re-enroll in college. Additional legislation protects the immigrant student community by prohibiting colleges from asking about their immigration status so they can pursue their educational aspirations without fear of deportation. I thank my colleagues and Majority Leader Andrea Stewart-Cousins for advancing this, and other important legislation to support New York's students."

In addition to the bills sponsored by Senator Stavisky, this package includes legislation that will provide support for veteran students through campus resources and academic credit opportunities, create a task force to study refinance options for private student loans and help provide the community and state college systems of New York with additional support. More information on all these bills can be found here.