Senate Passes Landmark Domestic Violence Legislation Sponsored by State Senator Kevin Parker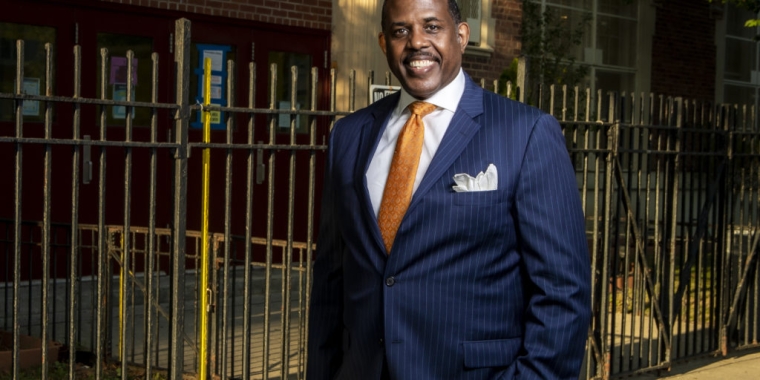 Brooklyn, N.Y. – This week, the New York State Senate in Albany voted to enact the long-awaited New York State Phoenix Act, a domestic violence protection bill sponsored by State Senator Kevin Parker. The Phoenix Act provides critical protections for victims of domestic violence by extending the statute of limitations for civil actions arising from such abuse.
Modeled after similar laws in other states, the Phoenix Act will allow victims of domestic violence more time to seek justice in a court of law, even after the typical statute of limitations has expired. In the case of felony family offenses, the statute of limitations is extended by ten years, and family misdemeanor offenses to five years. The act will also expand the range of evidence admissible in court proceedings related to domestic violence, such as evidence of the dynamic nature of abusive relationships.
Senator Parker, a longtime advocate for the rights of domestic violence victims, believes that the legislation will help New York State lead the nation in protecting survivors of domestic violence. "The Phoenix Act is critical legislation that will empower victims of domestic violence to pursue justice and accountability," said Senator Parker. "For too long, abusers have gone unpunished for their crimes against vulnerable victims. The Phoenix Act will ensure that these survivors have access to justice and that abusers are held accountable for their actions."
The landmark legislation marks a significant step forward in the fight against domestic violence. It reflects Senator Parker's commitment to creating a safer and more just society for all New Yorkers. Critical stakeholders in the State are in strong support of the legislation. Among them are: the New York State Office for the Prevention of Domestic Violence, the New York State Coalition Against Domestic Violence, and the National Council of Jewish Women.
                                                 About State Senator Kevin Parker 
Senator Kevin S. Parker is intimately familiar with the needs of his ethnically diverse Brooklyn district comprising sections of Flatbush, East Flatbush, Kensington, Ditmas Park, Midwood, Flatlands, Canarsie, Georgetown, Old Mill Basin, Mill Basin, Marine Park, and Bergen Beach. A lifelong Brooklyn resident, he is the Chairman of the Senate Energy and Telecommunications Committee and sits on the Senate Finance; Rules; Banks; Internet and Technology; Rules; and Budget and Revenue.
                                                                                       ####