Senate Bill S2517
2019-2020 Legislative Session
Sponsored By
Archive: Last Bill Status - In Senate Committee Elections Committee
---

Introduced

In Committee Assembly

In Committee Senate

On Floor Calendar Assembly

On Floor Calendar Senate

Passed Assembly

Passed Senate

Delivered to Governor

Signed By Governor
co-Sponsors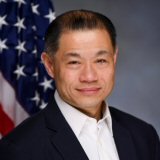 (D, WF) 48th Senate District
2019-S2517 (ACTIVE) - Details
2019-S2517 (ACTIVE) - Sponsor Memo

                                
 
BILL NUMBER: S2517

SPONSOR: KRUEGER
 
TITLE OF BILL:

An act to create a pilot program to test a ranked choice voting method
of elections; and providing for the repeal of such provisions upon expi-
ration thereof

 
PURPOSE OR GENERAL IDEA OF BILL:

This act would permit the use of the ranked choice voting method on a
trial basis in certain local elections in years 2022 and 2023. This
pilot program would permit the State Legislature to evaluate the broader
application or the ranked choice voting method to elections in New York
State.

 
SUMMARY OF SPECIFIC PROVISIONS:

Section 1. Legislative Findings Definitions

              
2019-S2517 (ACTIVE) - Bill Text download pdf

                            
 
                     S T A T E   O F   N E W   Y O R K
 ________________________________________________________________________
 
                                   2517
 
                        2019-2020 Regular Sessions
 
                             I N  S E N A T E
 
                             January 25, 2019
                                ___________
 
 Introduced  by  Sen. KRUEGER -- read twice and ordered printed, and when
   printed to be committed to the Committee on Elections
 
 AN ACT to create a pilot program to test a ranked choice  voting  method
   of  elections;  and  providing  for the repeal of such provisions upon
   expiration thereof

   THE PEOPLE OF THE STATE OF NEW YORK, REPRESENTED IN SENATE AND  ASSEM-
 BLY, DO ENACT AS FOLLOWS:
 
   Section  1.  Legislative  findings. The current system of voting often
 results in the election of a candidate who does not  have  the  majority
 support  of  the  electorate  when  there  are  three or more candidates
 running for an elective office. Further, where there are three  or  more
 candidates  for an elective office, voters often will not vote for their
 preferred candidate to avoid "wasting" their vote on a "spoiler"  candi-
 date.    Rather,  they  will  vote  against a candidate they dislike, by
 voting for a leading candidate that they perceive as the lesser  of  two
 evils.  The result of the current system in multi-candidate races can be
 the election of candidates who lack majority support.
   The ranked choice voting method provides for the majority election for
 elective offices.  Ranked choice voting gives voters the option to  rank
 candidates  according  to  the  order  of  their choice. If no candidate
 obtains a majority of first-choice votes, then the  candidate  receiving
 the  fewest  first-choice  votes  is  eliminated. Each vote cast for the
 eliminated candidate shall be transferred to the candidate who  was  the
 voter's  next  choice  on  the  ballot. The process is continued until a
 candidate receives a majority of votes.
   There are several potential benefits to the ranked choice voting meth-
 od. First, voters are free to mark their ballot for the  candidate  they
 truly  prefer without fear that their choice will help elect their least
 preferred candidate. Second, it ensures that the elected  candidate  has
 true majority support. In addition, the ranked choice voting method will
 (1)  promote  higher voter turnout, and (2) encourage positive campaign-
 
  EXPLANATION--Matter in ITALICS (underscored) is new; matter in brackets
                       [ ] is old law to be omitted.
              
Comments
Open Legislation is a forum for New York State legislation. All comments are subject to review and community moderation is encouraged.
Comments deemed off-topic, commercial, campaign-related, self-promotional; or that contain profanity, hate or toxic speech; or that link to sites outside of the nysenate.gov domain are not permitted, and will not be published. Attempts to intimidate and silence contributors or deliberately deceive the public, including excessive or extraneous posting/posts, or coordinated activity, are prohibited and may result in the temporary or permanent banning of the user. Comment moderation is generally performed Monday through Friday. By contributing or voting you agree to the Terms of Participation and verify you are over 13.
Create an account. An account allows you to sign petitions with a single click, officially support or oppose key legislation, and follow issues, committees, and bills that matter to you. When you create an account, you agree to this platform's terms of participation.