Senator Helming Presents Mark Bracy with Liberty Medal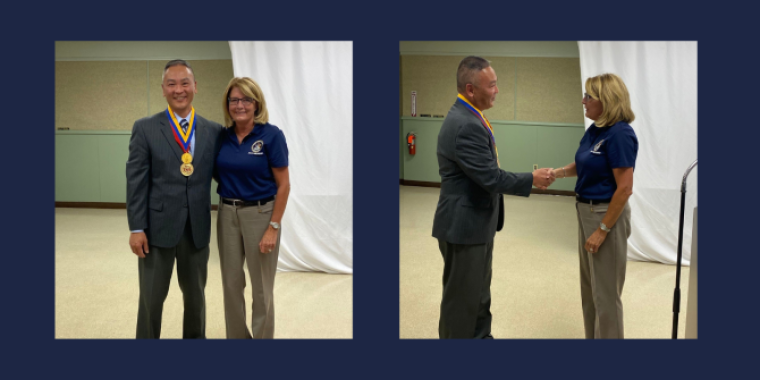 I was incredibly honored to present former Red Jacket High School Principal Mark Bracy with the Liberty Medal, the highest honor bestowed upon an individual by the New York State Senate for exceptional, heroic or humanitarian acts. 
Mr. Bracy was recognized for his efforts earlier this year in helping to calm and disarm a 15-year-old student who brought a gun to Red Jacket High School.
I commend Mark for the phenomenal leadership and character he demonstrated that day. His extraordinary efforts over a very intense few hours undoubtedly saved lives.